Young Spectators Theater premieres patriotic solo performance [PHOTO]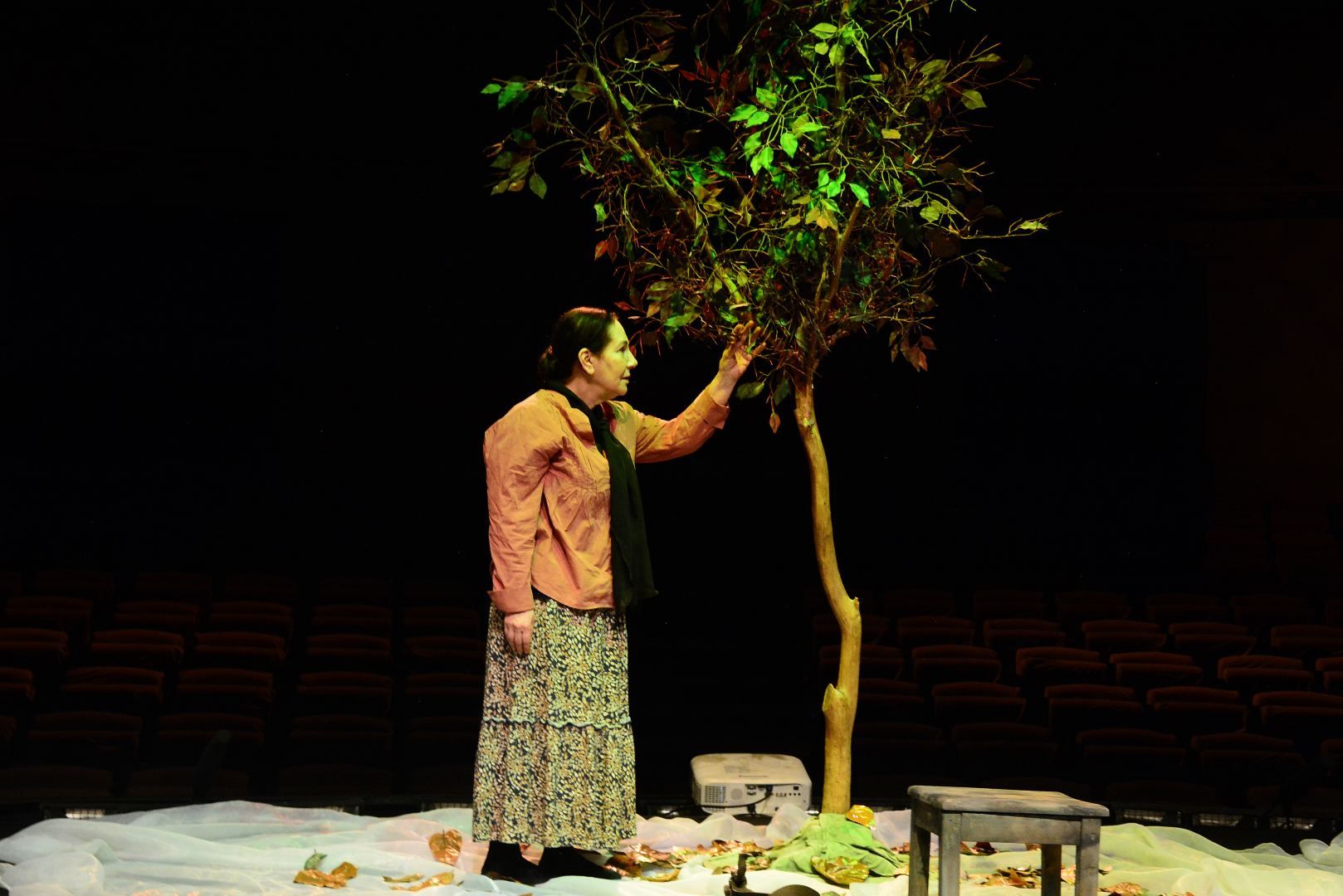 The Azerbaijan State Theater of Young Spectators has premiered a solo performance "I Believe", dedicated to the martyrs and mothers of the heroes of the Karabakh war, Azernews reports.
The performance tells about a woman - a mother of a martyr.
During an archaeological expedition to a mountain village, a lonely tree growing on a hillside caught her attention. A spiritual connection arose between the young woman and the three. Sitting in the shade of this tree, she found out that she would be a mother soon.
Time went on and archaeological research had to stop amid the Karabakh War. The enemies occupied this territory.
However, the woman did not lose her hope that someday, when her son grew up, she could show him this place and tell him about this tree.
Years passed, her son, who fought for the liberation of his native lands, became a martyr under this tree.
The woman returned to the place, where her son's grave was laid. In her mental dialogue with the son, she felt not only the pain of loss but also a sense of pride. The faith of the martyr's mother is strong and unshakable - the motherland is united, children will grow up in happiness, and other mothers will no longer experience the pain of loss.
The author of the work is the writer-playwright Ulviya Heydarova, stage director and stage designer-Elshad Rahimzada, musical arranger- Aygyul Guliyeva, and the director's assistant is Sona Mustafayeva. The image of the mother was embodied by Zemfira Abdulsamadova.
The solo performance "I Believe" won first place at Winner-Azerbaijan Festival, co-organized by the Culture Ministry, the Azerbaijan Union of Theater Workers as well as the Festival of Short Performances 4.4, held with the support of the ministry and Teatro.az.
Media partners of the event are Azernews.Az, Trend.Az, Day.Az and Milli.Az. country's
---
Follow us on Twitter @AzerNewsAz