E-security Center warns Android users about being hacked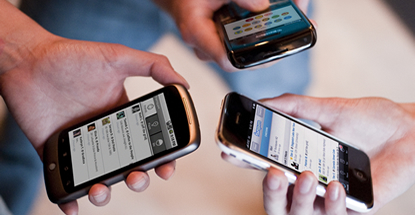 By Nigar Orujova
Electronic Security Center, affiliated with the country's Azerbaijan's ICT Ministry, strongly recommends users to be careful when downloading applications from Google Play Market, head of the center Faig Farmanov said.
Farmanov said hackers have intensified attention to the popular Android platform and more actively distributing malware through the app store.
"There is no doubt that the more popular the system becomes, the more viruses will emerge as well as hackers wishing to crack it. We intend to work closely with international vendors to ensure the safety of users," he said.
The most numerous of malicious distributions are "SMS-Trojans". When hacked applications are installed on the device, an SMS message is sent to one of premium rate numbers. And certain amount of funds from the user's account gets to hackers.
"Unfortunately, few people pay attention to this today. We are ready to give our suggestions and recommendations. The issue is educational work, which we pay special attention today. The centre has already started preparing booklets, safety rules in social networks and so on," Farmanov said.
The center was set up under the ministry in March 2013 in an effort to protect users from online threats, malware cyber-attacks and other adversities.
The center is also planned to issue a publication to inform users on the malware programs and equipment to oppose cyber attacks.