Azerbaijan to launch two satellites into orbit in 2026 and 2028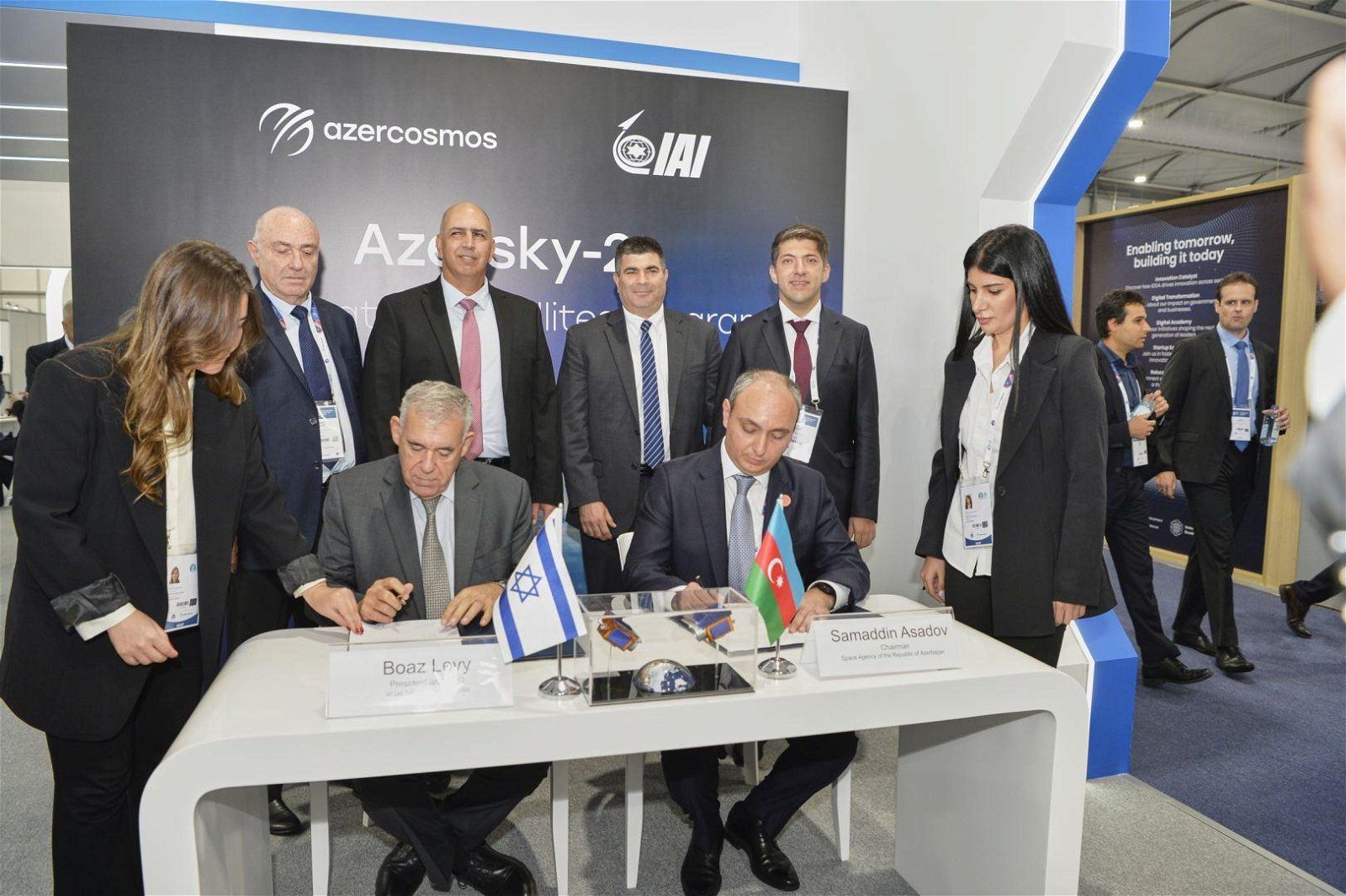 On the sidelines of the 74th International Astronautical Congress in Baku, the Space Agency of the Republic of Azerbaijan "Azercosmos", and Israel Aerospace Industries Ltd (IAI), Azernews reports.
A world-leading aerospace and defense company has announced a groundbreaking agreement on the Azersky-2 program, a cooperation agreement for the sale of two of IAI's cutting-edge multispectral electro-optical satellites, better than 0.5-meter native resolution with a long life span and high imaging performance.
This landmark deal represents a significant step forward in space technology and cooperation between the two companies. Under the terms of the agreement, IAI will provide Azercosmos with two satellites within the Azersky -2 program, technology, and knowledge for the construction and operation of the satellites.
The Israeli specialists will help Azercosmos design the Satellite Development Center. The knowledge and experience acquired will enable Azerbaijani specialists to construct the second satellite in Azerbaijan.
The transaction is expected to bring about exciting developments in the field of satellite technology, opening up new opportunities for both companies to explore. The agreement includes a long-term business partnership between IAI and Azercosmos, reflected in the establishment of innovation, entrepreneurship, academic, and study ecosystems in the field of space in Azerbaijan over the years.
IAI and Azercosmos are committed to a successful implementation of the Azersky-2 program and are looking forward to mutually beneficial cooperation in future space programs.
"This project is unique for both Azercosmos and Israel Aerospace Industries, and will undoubtedly contribute to the development of space cooperation between our countries. I consider our cooperation to be an important step in the development of human capital and space technologies in the country," Azercosmos Chairman of the Board Samaddin Asadov said.
"We are proud to have made significant contributions to this cooperation for Azerbaijan, and we are sure that this collaboration will propel us to new heights," said IAI President and CEO, Boaz Levy,.
IAI will provide all the necessary ground systems for the management and operation of the "Azersky-2" system in Azerbaijan within the program. Local specialists will be trained in satellite control and satellite image processing. The satellites will be launched in 2026 and 2028. The carrier rocket that will lift the satellite into orbit will be known in the next months.
---
Follow us on Twitter @AzerNewsAz