President: BTK railway to be ready within few months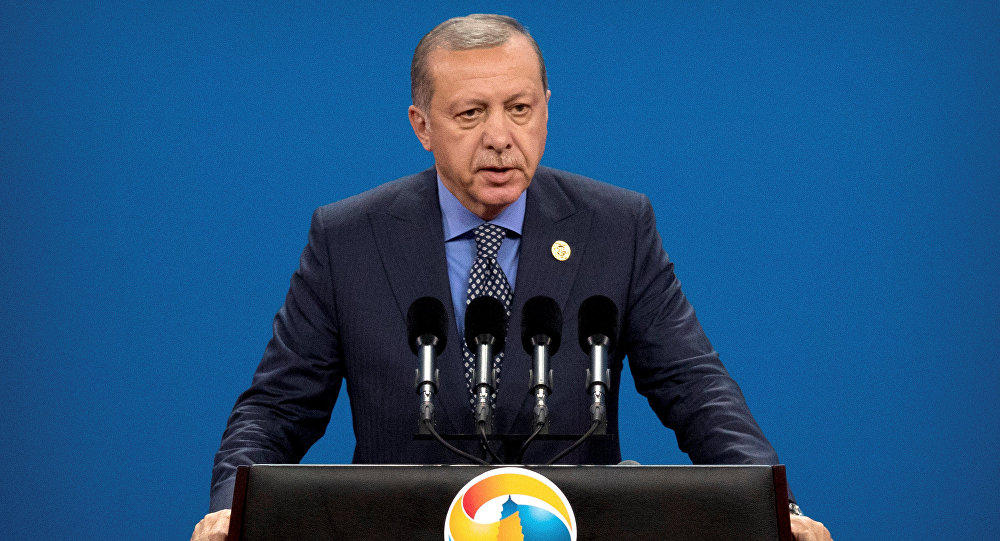 By Sara Israfilbayova
The Baku-Tbilisi-Kars (BTK) railway, which is an important part of the Silk Road, will be commissioned within few months, said Turkish President Recep Tayyip Erdogan.
The President announced about this at an opening ceremony of the forum "One Belt, One Road" in Beijing on May 14.
"I believe that the initiative of the new Silk Road will go down in history. I think that everyone will benefit from such a model of cooperation, and Turkey is ready to render universal support to this undertaking," the President said.
He went on to say that this transport project will contribute to the development of the infrastructure and technical capabilities of the countries that have joined the "One Belt, One Road" initiative, and promote the development of land, sea and air communications development programs.
"The new Silk Road project, which involves over 60 countries with a population of 4.5 billion people, runs through an area of 40 million km2.The initiative is based on bilateral and regional cooperation between countries based on mutually beneficial relations, which is another important distinctive feature of the project," Erdogan added.
Turkey, which is located at the crossroads of Asia and Europe, is one of the leading countries participating in the Silk Road and the corridor of the Silk Road will connect Europe with Central Asia through Turkish Anatolia and will be brought to China.
"The Central Corridor of the Silk Road passes through Georgia, Azerbaijan, Turkmenistan, Kazakhstan, Uzbekistan, Afghanistan and Pakistan, and we want to cooperate with China and other countries that are on this route," the President noted.
The President reminded that the Edirne-Kars high-speed railway is being developed jointly with Chinese companies.
The BTK railway is a corridor that will connect Azerbaijan, Georgian and Turkish railways. It is being constructed on the basis of the Azerbaijan-Georgia-Turkey intergovernmental agreement. The key objective of the project is to improve economic relations between the three countries and gaining foreign direct investment by connecting Europe and Asia.
The project implementation began in 2007 and construction began in 2008.
The line is intended to transport one million passengers and 6.5 million tons of freight at the first stage. This capacity will then reach 3 million passengers and 17 million tons of cargo.
---
Follow us on Twitter @AzerNewsAz