Azerbaijan seeks to attract funds to develop heavy industry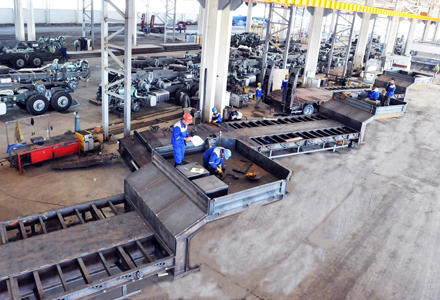 By Nigar Abbasova
The government of Azerbaijan plans to attract alternative sources of financing to the sphere of heavy industry and mechanical engineering. The measure is reflected in the Strategic Road Map for the development of heavy industry and machinery.
Under the document, the financing will be provided by means of ventures and trust funds, as well as "business angels" also known as angel investors (wealthy individuals who invest their personal capital in companies in return for an equity stake).
Furthermore, the government plans to create a new private equity fund by 2020.
The country will also consider the possibility of creating a platform of projects in the sphere of heavy industry, which are ready for alternative financing. The platform will contain information about expected volumes of investments, scheme of financing and other requirements.
Attention will also be focused on the facilitation of procedures on the connection of enterprises to gas and energy supply networks, permissions on construction and allocation of land plots.
The document, which is one of the 12 road maps prepared to define the country's development goals and priorities and ensure their implementation, will require some 2.9 billion manats ($ 1.65 billion) to be realized.
The road map is expected to provide a GDP growth by1.56 billion manats ($0.89) until 2020.
A lion's share (one billion manats ($0.57)) will be achieved through the development of mining and metallurgical industry, another 250 million manats ($ 142.6 million) will be provided by improving productivity and efficiency of the industry. Some 145 million manats ($ 82.7 million) will be ensured through the support for import substitution, 105 million manats ($ 59.9 milion) will be provided by promoting alternative financing mechanisms and transfer of experience.
About 45 million manats is expected to be achieved through the creation of a central registry of assets and the existing potential, while 15 million manats ($ 8.55 million) will fall to a share of Azerbaijan's participation in the regional value chains in terms of demand.
--
Nigar Abbasova is AzerNews' staff journalist, follow her on Twitter: @nigyar_abbasova
Follow us on Twitter @AzerNewsAz