Azerbaijan to increase number of athletes in winter sports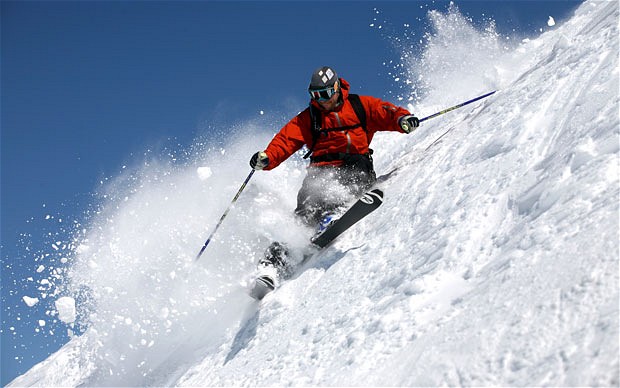 By Nazrin Gadimova
Azerbaijan intends to increase the number of athletes competing in winter sports, Youth and Sports Minister Azad Rahimov told a press conference on September 3.
According to Rahimov, the conditions for the preparation of athletes in winter sports have been provided in the area of Mount Shahdagh.
"At the upcoming Winter Olympics to be held in Sochi in 2014, Azerbaijan will be represented by four athletes in figure skating and in slalom skiing," Rahimov said. "Certainly, this is not a lot, but Azerbaijan has created all the necessary conditions for the development of winter sports and it is possible to start training the athletes."
The minister said that talks are underway with sports federations to attract new coaches and staff.
"Previously there weren't the required infrastructure and athletes. Today, we have an excellent infrastructure, and we have to solve the problem of attracting athletes and coaches," Rahimov said.
The minister also said players of the Spanish Atletico Madrid football team will wear uniforms with the logo of the European Games 2015, as part of the cooperation between Atletico Madrid and Azerbaijan's major football club Baki.
According to Rahimov, a plan is being prepared to promote the European Games, which will be held in Baku.
"Now, instead of the inscription 'Azerbaijan, Land of Fire', the logo of the European Games will be placed on the uniforms of Atletico Madrid," Rahimov said.
The minister said the logo is not ready yet, but the preparations for the Games are ongoing as planned.
The first European Games will be held in the Azerbaijani capital June 12-28, 2015. The construction of an Olympic stadium in the city will be completed by late February 2015. Moreover, Olympic Village occupying space of 382,397 square meters will be available at the European Games in Baku's Nizami district close to the main facilities intended for holding the Games -- the Olympic Stadium, Water Sports Center, the gymnastics complex and the airport.
Azerbaijan is also bidding to host the European Football Championship in 2020, and the Olympic stadium as well as the overhauled stadium named after Tofig Bahramov will be capable to host the tournament.