Turkmenistan speeds up drilling at Galkynysh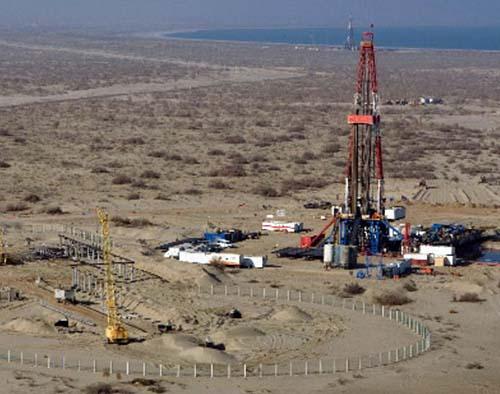 By Laman Ismayilova
Drilling operations are continuing at a fast pace at Turkmenistan's giant Galkynysh gas field, the Turkmengaz State Concern reported.
Reserves of the field exceed 26.2 trillion cubic meters of gas.
Taking into consideration the importance of quality construction of wells in difficult mining and geological conditions of the Galkynysh field, the most modern equipment and advanced technologies from leading companies such as Schlumberger, Halliburton and Weatherford International are being used for drilling.
Turkmengaz has recently purchased five state-of-the-art high performance drilling rigs capable of reaching the depth to 7,000 meters.
Turkmengaz further reported that the drilling of seven wells has been completed and the wells are ready to be tested.
Drilling of 13 more wells is underway, according to the message. It is planned to complete the construction of 10 more wells and commission them until late 2016.
Implementation of this ambitious project is so relevant also because the Galkynysh field will become the main source of crude for Turkmenistan-Afghanistan-Pakistan-India (TAPI) gas pipeline, according to the report.
Turkmenistan enjoys the world's fourth largest natural gas reserves after Russia, Iran, and Qatar.
Turkmenistan holds 9.4 percent of the world's total proven natural gas reserves and produced 2 percent (72.4 billion cubic meters) of the world's total blue fuel output in 2015 which is up by 4.5 percent compared to the country's production level in 2014, according to the BP statistical review of 2016.
--
Follow us on Twitter @AzerNewsAz