Kazakhstan eyes foreign companies' joining Eurasia project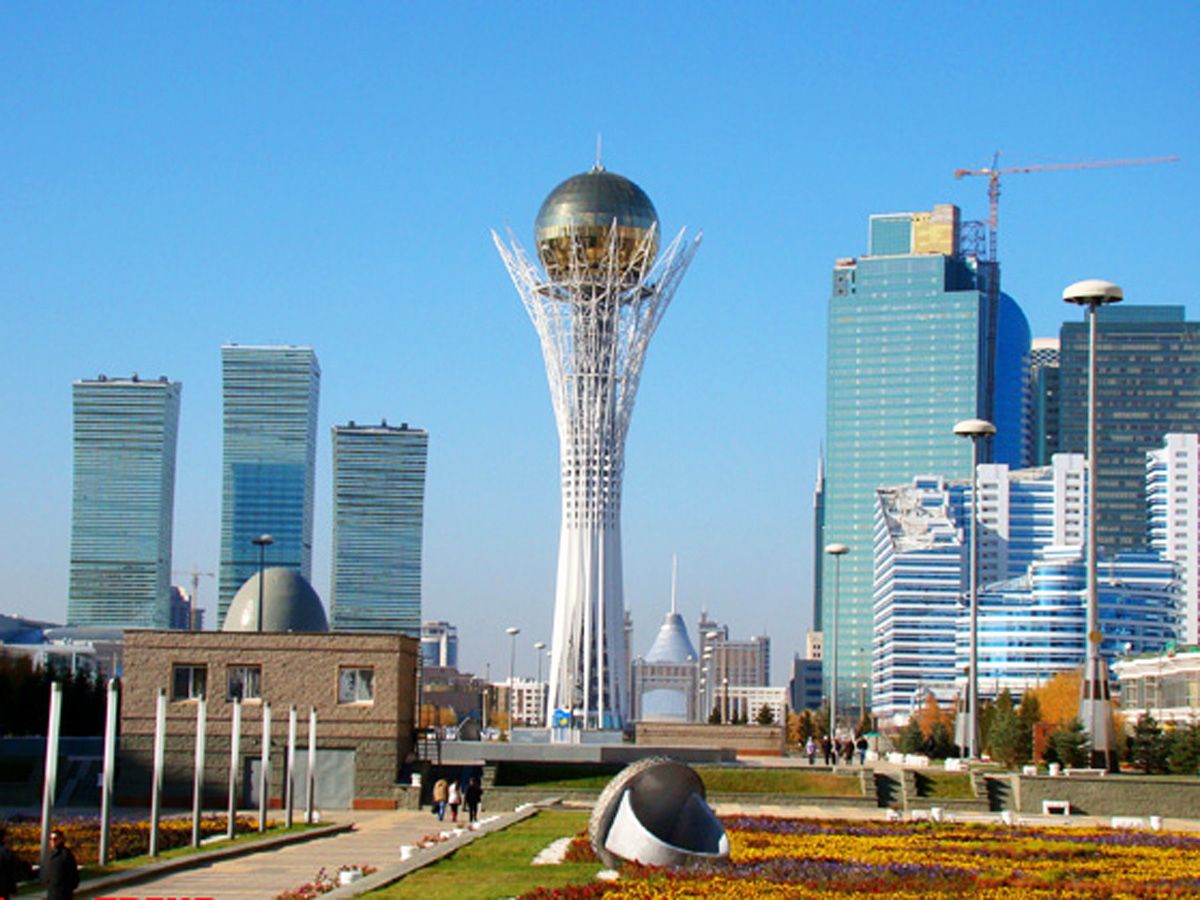 Kazakhstan currently holds meetings and consultations with such leading global oil, gas and service companies, as the US Chevron, the French Total, Russia's Lukoil and Rosneft, China's CNPC, India's ONGC and others regarding the terms of their possible involvement in the Eurasia project, the Kazakh energy ministry told Trend.
Eurasia project involves the exploration of deep laying horizons of the Caspian Basin, both on land and at sea, located on the territory of Kazakhstan and Russia.
"The final list of participants of the Eurasia project hasn't yet been defined," the ministry said.
The Kazakh energy ministry said that it is planned to organize a round table, during which representatives of the interested companies will familiarize themselves with a list of benefits and preferences provided for the project's participants.
The program, volume and timing regarding the project will be determined after the establishment of the consortium or strategic partnership of the developers, according to the ministry.
"It is suggested to implement funding for all phases of the project at the expense of funds of potential participants of the consortium or strategic partners," the ministry said.
According to experts, the resource potential of the Caspian region, especially the Caspian Basin, is up to 40 billion tons of oil. Nearly 20 large deposits of hydrocarbons are predicted to exist here. In case of implementation of the Eurasia project, Kazakh hydrocarbon reserves may be doubled.
It was earlier reported that the implementation of the Eurasia project will consist of three phases. The first phase envisages the collection and processing of materials from previous years.
The second phase includes large-scale research. The last phase includes the drilling of a new support-parametric well called Caspian 1, at the depth of nearly 14-15 kilometers. The estimated cost of the three phases of the Eurasia project is about $500 million.
It is proposed to implement the project through the international consortium consisting of large oil companies. The project management will be carried out in Kazakhstan.
---
Follow us on Twitter @AzerNewsAz