30 May 2013 16:20 (UTC+04:00)
1 185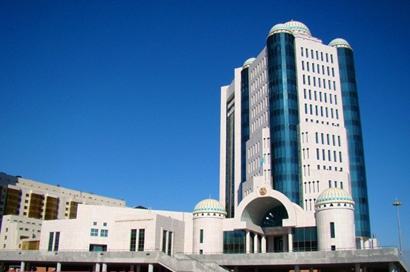 Kazakh Parliament has adopted amendments and supplements to some legislative acts on local self-government issues which provides for enhancement of local authorities' powers, Novosti-Kazakhstan news agency reported.
"The adoption of the bill will ensure local governing through meetings which is the constitutional right of citizens as well as election of regional governors," Kazakh Deputy Prime Minister Bahytzhan Sagintayev said.
He also noted that the bill provides for involvement of local people into control over budgetary funds allocated to local projects.
According to the amendments, the lower-level governors will be more independent while making decisions on financing of regional projects.
The regional governors will on their own determine the sources of revenues including revenues from rent of local authorities' property, voluntary, charitable and sponsor contributions, certain types of fines, fees for outdoor advertising, and other sources which do not contradict the law.
The local self-government program is expected to be implemented in two phases: the first in 2013-2015 and the second in 2015-2020.