Launch ceremony of nuclear plant project in Uzbekistan to be held on Oct. 19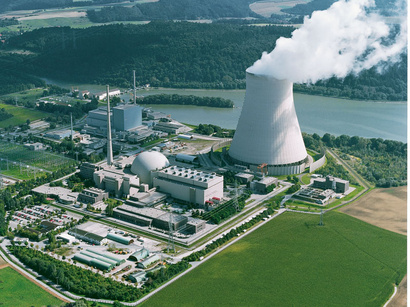 By Trend
The launch ceremony of the project of the first nuclear power plant in Uzbekistan will be held on October 19 and may be timed to coincide with an official visit to the country of the Russian President Vladimir Putin, the President of "Rusatom International Network" JSC under ROSATOM State Atomic Energy Corporation Alexander Merten said, TASS reported Oct. 9.
"It is expected that the launch ceremony of the project will be held on October 19, the guaranteed operation of the power unit is designed for 60 years with the possibility of extension for 20 years, the station's capacity will be 1/5 of the total electricity generated in the country," he said, welcoming the participants of the joint seminar organized by the mission of the International Atomic Energy Agency (IAEA) and the working group of Rosatom Corporation.
A representative of the Institute of Nuclear Physics of the Academy of Sciences of the Republic of Uzbekistan in his speech at the seminar noted that when choosing a partner for the project in such a delicate and high-tech industry, Uzbekistan proceeded from the fact that Rosatom is the undisputed world leader in this field with the most modern technologies and reactors.
He said the site for nuclear power plant is located on the border of Navoi and Bukhara regions of Uzbekistan, near Tudakul Lake.
The Kremlin did not officially announce the dates of the Russian president's visit to Uzbekistan, but the Spokesman for the Head of the Russian state, Dmitry Peskov, had previously stated that "the visit to Uzbekistan is indeed in a high stage of preparation."
The intergovernmental agreement between Russia and Uzbekistan on the construction of nuclear power plant was signed in September of this year.
Uzbekistan chose for the construction of nuclear power plant the Russian VVER-1200 reactor of "3+" generation, which is successfully operated both in Russia and abroad, and meets all safety standards and the requirements of the IAEA.
---
Follow us on Twitter @AzerNewsAz