12 February 2018 16:38 (UTC+04:00)
3 911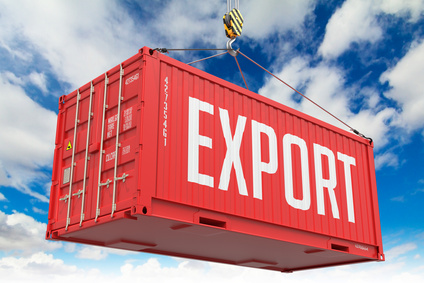 By Kamila Aliyeva
Kazakhstan exported non-primary products for more than $14 billion in 2017.
"The share of non-raw materials in the export structure is growing, new commodity positions are emerging. It should also be noted that we are supplying non-raw products to virtually all markets," Kazakh Vice Minister of National Economy Baurzhan Bekeshev said.
The total volume of exports increased by 31.6 percent and amounted to $43.1 billion dollars, according to the official.
"The share of non-primary goods has significantly increased. Growth on this indicator has reached more than 22 percent. Kazakhstan exported non-primary products for more than $14 billion," he said.
The vice-minister called changes in the structure of the Kazakh economy, external factors and the current foreign trade policy as a catalyst for such dynamics.
"In order to develop export potential, the National Export Strategy was adopted last year, the main potential markets were defined, and a promising export basket was identified. This document has systematized all the instruments available to Kazakhstan for supporting and promoting exports," he said.
In 2016, Kazakhstan exported $36.8 billion and imported $25.1 billion, resulting in a positive trade balance of $11.6 billion.
Kazakhstan is the 51st largest export economy in the world and the 48th most complex economy according to the Economic Complexity Index (ECI).
The country has an export-oriented economy which is highly dependent on shipments of oil and related products (73 percent of total exports). Other exports include ferrous metals, copper, aluminum, zinc and uranium.
Kazakhstan became a World Trade Organization (WTO) member on November 30, 2015.
The country officially entered into a Customs Union with Russia and Belarus on July 1, 2010. Since that time, Kazakhstan's trade policy has been heavily influenced by regulations promulgated by the Customs Union and its governing body the Eurasian Economic Commission.
As a condition of membership in the Customs Union, Kazakhstan had to double its average import tariff and introduced annual tariff-rate quotas (TRQs) on trade apoultry, beef, and pork.
However, in accordance with its WTO commitments, Kazakhstan will now gradually lower 3,512 import tariff rates to an average of 6.1 percent by 2020. Starting from January 2016, Kazakhstan has applied a lower-than-Customs Union Tariff rate to food products, automobiles, airplanes, railway wagons, lumber, alcoholic beverages, pharmaceuticals, freezers, and jewelry.
On May 29, 2014 Kazakhstan and its Customs Union partners signed a treaty to create a common economic space known as the Eurasian Economic Union (EAEU). The EAEU is expected to further integrate their economies, and provide for the free movement of services, capital and labor within their common territory. The government of Kazakhstan has asserted that EAEU agreements comply with WTO standards.
Kazakhstan's government is optimistic that further integration within the EAEU will make Kazakhstan more attractive for foreign investment by expanding market access to those countries.
Kazakhstan is a signatory of the Free Trade Agreement with CIS countries. In addition, as a member of the EAEU, Kazakhstan is party to the Free Trade Agreement between the EAEU and Vietnam.
---
Kamila Aliyeva is AzerNews' staff journalist, follow her on Twitter: @Kami_Aliyeva
Follow us on Twitter @AzerNewsAz
Related News