22 August 2016 15:58 (UTC+04:00)
4 770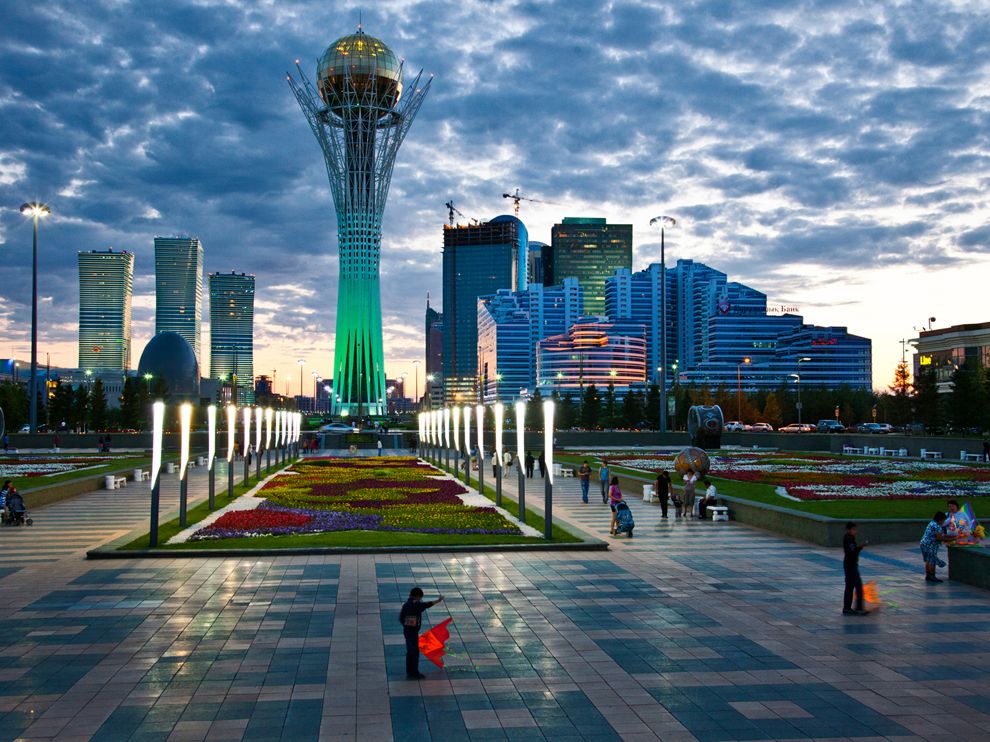 By Nigar Abbasova
Oil and gas condensate production in Kazakhstan, which is the largest oil producer of the Central Asian region, decreased by 3.6 percent to 38.8 million tons in the first half of 2016 as compared to the same period in 2015, Energyprom.kz reported.
The volume of oil production in the country amounted to 32.97 million tons in the reported period, recording a decrease of 2.4 percent as compared to the indices of 2015. Production of gas condensate faced a decrease of 9.9 percent and amounted to 5.8 million tons.
Overall volume of oil and gas condensate extraction totaled 6.4 million tons in June 2016, which saw a growth of 0.3 as against the rate fixed in the same period of 2015. Some 5.3 million tons of the overall volume fell to a share of oil, facing a decrease of 1.3 percent, while the volume of gas condensate stood at 1.1 million tons recording an increase of 8.6 percent.
Oil production in Kazakhstan has decreased by 30,000 barrels per day and averaged 1.6 million barrels per day in 2015, according to OPEC. Output is expected to reach 1.5 million barrels in the third and fourth quarters of 2016.
Proven oil reserves in Kazakhstan as for early 2016 stood at 30 billion barrels, according to BP Statistical Review of World Energy. The largest oil fields of the country are Kashagan, Tengiz, and Karachaganak.
Kashagan, located in the north of the Caspian Sea, possesses geological reserves, which are estimated to amount to 4.8 billion tons of oil. The total oil reserves amount to 38 billion barrels, and some 10 billion out of them are recoverable reserves.
Tengiz field, located in the Western Kazakhstan is one of the world's deepest producing super giant fields. . The project's license area includes the Tengiz field and the Korolevskoye field, which is smaller, but has significant reserves. Recoverable reserves of the Tengiz and Korolevskoye fields are estimated between 750 million to 1.1 billion tons of oil.
The Karachaganak field's oil and liquid condensates are estimated at around 1.2 billion tons. About 18 percent of its produced oil is extracted from this field.
Kazakhstan serves as key transit route for oil and gas from the smaller nations of Central Asia, maintaining a key role in the region's future energy landscape.
--
Nigar Abbasova is AzerNews' staff journalist, follow her on Twitter: @nigyar_abbasova
Follow us on Twitter @AzerNewsAz
Related News