30 May 2014 16:01 (UTC+04:00)
1 374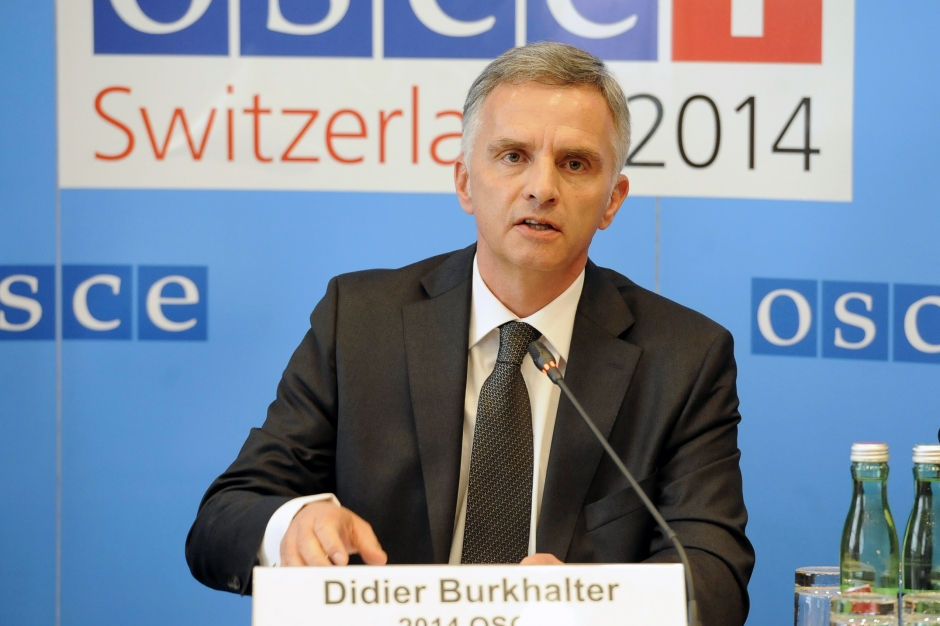 By Sara Rajabova
OSCE chairman, Swiss Foreign Minister Didier Burkhalter will visit the South Caucasus on June 2-4.
During this period, Burkhalter will visit Azerbaijan, Georgia and Armenia, the Swiss Federal Department of Foreign Affairs reported.
Burkhalter will first travel to Azerbaijan capital's Baku on June 2, 2014.
During the Baku visit, Burkhalter will meet with Azerbaijani leadership and officials to discuss the peaceful settlement of the Nagorno-Karabakh conflict, the country's cooperation with this organization and also the bilateral matters.
On June 3, Burkhalter will hold discussions in Georgia about the regions of Abkhazia and South Ossetia. The parties will also discuss the bilateral matters.
Burkhalter's trip will end on June 4 with a visit to the Armenian capital, Yerevan.
The message read that the region is a priority of the Swiss OSCE Chairmanship in 2014 because of a number of long-standing conflicts involving these countries.
Switzerland is working to promote dialogue between the conflicting parties within the framework of its chairmanship, the message said.
Earlier, Burkhalter said as a chairman of the OSCE, Switzerland always supports the mediation of the Minsk Group.
For over two decades, Azerbaijan and Armenia have been locked in conflict which emerged over Armenia's territorial claims against its South Caucasus neighbor.
Since a war in the early 1990s, Armenian armed forces have occupied 20 percent of Azerbaijan's territory, including Nagorno-Karabakh and seven surrounding regions.
A fragile ceasefire has been in place since 1994, but long-standing efforts by U.S., Russian and French mediators have been largely fruitless so far.
Armenia has not yet implemented the U.N. Security Council's four resolutions on its pullout from the neighboring country's territories.
Related News