9 May 2014 14:27 (UTC+04:00)
1 602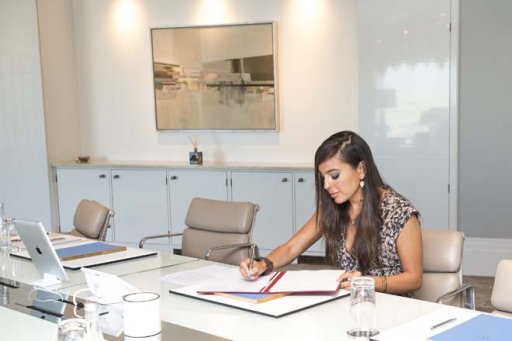 By Nigar Orujova
IDEA Public Association and the world's leading cat conservation organization Panthera have signed a memorandum of understanding for further cooperation.
Under the memorandum signed by IDEA's Head Leyla Aliyeva and Panthera Chairman Thomas Kaplan, the two sides was supposed to develop a plan for assessing the living conditions of leopards in Azerbaijan and protection of these species which are on the verge of extinction.
Panthera will also assist the Azerbaijani scholars in developing the Caucasian leopard research and protection methodology.
"We are very pleased that we have signed a strategic cooperation agreement with Panthera," Aliyeva said.

She added that Panthera has experience in programs similar to the Caucasian leopard protection program, which is one of the symbols of the natural heritage of Azerbaijan and its ecosystem.

Kaplan expressed support for Azerbaijan's initiative for the protection of leopard species and increasing their number.

"Pardus project, which is the first program for the leopard protection worldwide started this week," he said. "The beginning of the joint activity with IDEA in this direction is appreciated."

Providing IDEA with 20 surveillance cameras to determine the places of living and the number of leopards in Azerbaijan was the first step in the international cooperation with the Panthera.
The number of Caucasian leopards referred by the International Union for Conservation of Nature (IUCN) to the animal species on the verge of extinction, the Middle East and Asia is less than 1,000, while their number is around 25 in the southwestern part of the Caucasus region, on the border between Azerbaijan and Iran.
IDEA (International Dialogue for Environmental Protection) is implementing large-scale, local and international projects to protect the environment and promote innovative approaches to solving environmental problems.
The campaign is based on the principles of dialogue, action, leadership, and education - all the essential components for equipping a generation with means of fostering positive and sustainable environmental change.
Related News