Defense Industry Ministry manufactures over 450 civilian products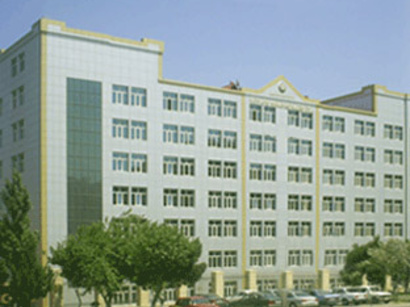 By Sara Rajabova
Azerbaijan's Defense Industry Ministry has produced over 450 civilian products and worked on development of new types of products.
The focused efforts on the development of new types of civilian products were carried out in the Ministry's subordinate enterprises,along with the expansion of defense products production, the Ministry said.
The production volume of civilian products approximately doubled over the past year compared to 2007, and now more than 450 civilian products are produced.
The Ministry's enterprises manufacture various kinds of products, such as command and control systems used in oil and gas industry, caterpillar attachments for tractors, four and six-layer printed circuit boards, "DVB-T" type decoders for digital broadcasting, " Dynamograph DM" -the device controlling submersible pumps in oil wells, replacement parts for repairing ships, camping thermoses, plastic containers, batteries of different capacities, double-barreled and semi-automatic 12 caliber hunting shotguns, guarding systems for police stations, etc.
10 "Orbiter-2M" unmanned aerial vehicles were also produced by the Ministry's enterprises.
Defense Industry Minister recently said all these aircrafts were successfully built and delivered to customers.
He also added that the combat modules equipped with 14.5-mm machine gun were installed in the "Matador" and "Marauder" type armored vehicles produced by the Ministry's enterprises.
The Ministry of Defense Industry has produced civilian products since 2010, and some items were presented at many international and national exhibitions.