25 June 2013 13:55 (UTC+04:00)
3 438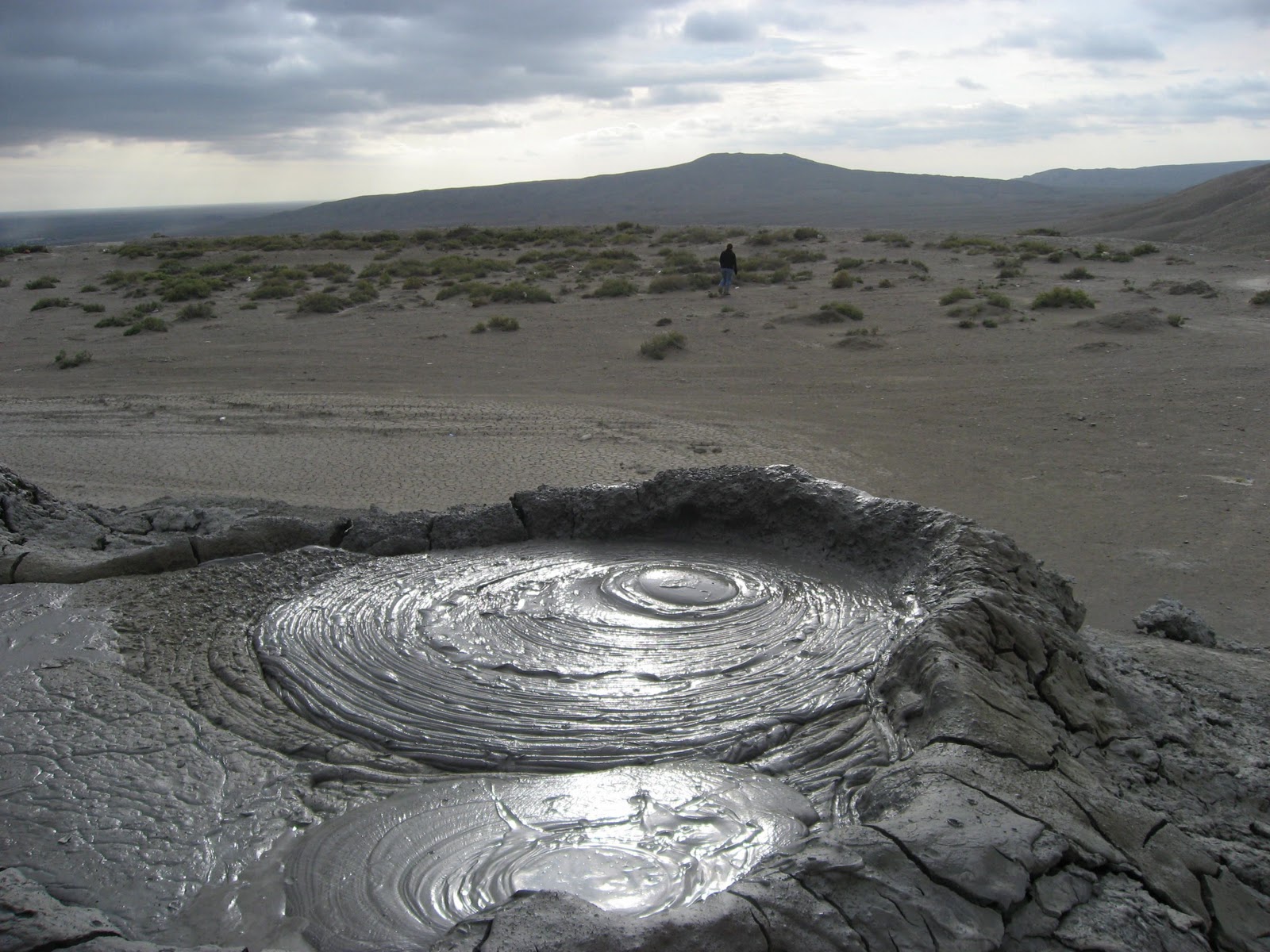 Italian scientists and their Azerbaijani colleagues study various mud volcanoes in the Shamakhi-Gobustan region of Azerbaijan, Azertac state news agency reported on June 25.

The expeditions started on June 20 and are conducted by Dr Akbar Feyzullayev, head of the Department of Oil and Gas Geology and Geochemistry at the Azerbaijan National Academy of Sciences' (ANAS) Geology Institute and Chingiz Aliyev, PhD, Italian Marco Bonini, Giovanni Moratti, Orlando Vaselli and Benedetta Antonielli.

The aim of the study is to check the links between the structure of volcanoes, tectonic zones and volcanic activity, as well as the chemical composition of gases and water.
These will be the first comprehensive studies of mud volcanoes and will use the latest methods, Feyzullayev said.
Thirty-six countries, including Italy, have about 800 mud volcanoes, with 400 in the South Caucasus. More than 300 mud volcanoes are located on the territory of Azerbaijan.
According to Angelo Minissale, although Italy has fewer mud volcanoes than Azerbaijan, the sedimentary basins of the two countries have a similar geological history, which is why the Italian scientists have chosen to conduct their studies in Azerbaijan.

Related News