19 March 2013 13:06 (UTC+04:00)
1 081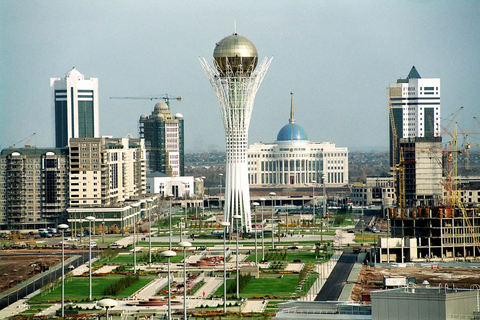 The Astana-based Azerbaijani Cultural Centres Union has organized a ceremony to mark the Novruz holiday.
The event brought together Azerbaijani embassy staffers, diaspora members, public figures, and journalists.
Addressing the event, the Union`s chairman Vidadi Salahov congratulated participants on the occasion of the holiday, and provided an insight into its history.
Councilor of Azerbaijan`s Embassy Shahin Ahmadov said Novruz was marked not only in Azerbaijan, but also in all Turkic speaking countries. He stressed that the United Nations had recognized the 21 of March as the "International day of Novruz".
Dating back to ancient times, Novruz has always been celebrated as the beginning of the new year by people all around the world.
Usually preparation for Novruz begins a month prior to the festival. Each of forthcoming four weeks is devoted to one of the four elements and called accordingly in Azerbaijan. Each Tuesday people celebrate the day of one of the four elements - water, fire, earth and wind. The last and the most important Tuesday is devoted to wind and called Yel Charshanbasi or Ilakhir Chershenbe by Azerbaijani people.
Related News