AzerNews becomes first Azerbaijani newspaper to join World Association of Newspapers and News Publishers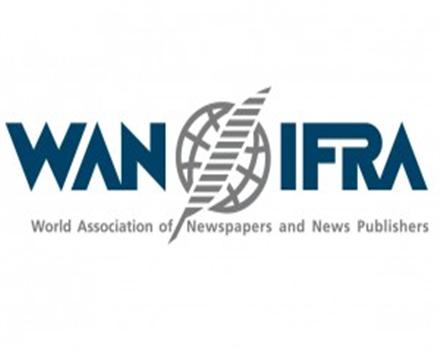 AzerNews, Azerbaijan's first English language newspaper, became a member of the World Association of Newspapers and News Publishers (WAN-IFRA), the largest and most prestigious industry organisation, bringing together 18,000 publications and 15,000 websites of news publishers and other industry players from around the world.
WAN was founded in 1948 to protect and to promote the ideas of press freedom and economic independence. IFRA was founded as the research and service organisation for the news publishing industry, developing technologies and promoting colour printing for newspapers from the early stages, facilitating information exchange between publishers, but also with technology and services providers to the industry. The two organisations have a 110-year history between them as the global representatives of the world's press and merged to form the World Association of Newspapers and News Publishers (WAN-IFRA) in 2009. The mission of the new organisation is simple: "To be the indispensable partner of newspapers and the entire news publishing industry worldwide, particularly its members, in the defence and promotion of press freedom, quality journalism and editorial integrity and the development of prosperous businesses and technology."
"We are very pleased to welcome AzerNews to our organisation," WAN-IFRA Membership Services and Development Director Birke Becker said. "AzerNews is the first Azerbaijani newspaper to join WAN-IFRA and we hope to not only support their business, but also establish closer relation to the country's industry its benefit in the future."
WAN-IFRA is an independent and non-profit making organisation. The association is the official representative of the newspaper industry's interests at international level and bodies such as UN, UNESCO and the Council of Europe.
"This action will allow AzerNews to become a direct participant in the transformation taking place in the global media industry and above all, among newspapers," AzerNews PR director Elina Shihmagomedova said. "Participation in WAN-IFRA will provide AzerNews with the latest information on modern technologies and news publishing trends with perfect opportunities to share experience with foreign counterparts."