5 October 2021 15:42 (UTC+04:00)
1 830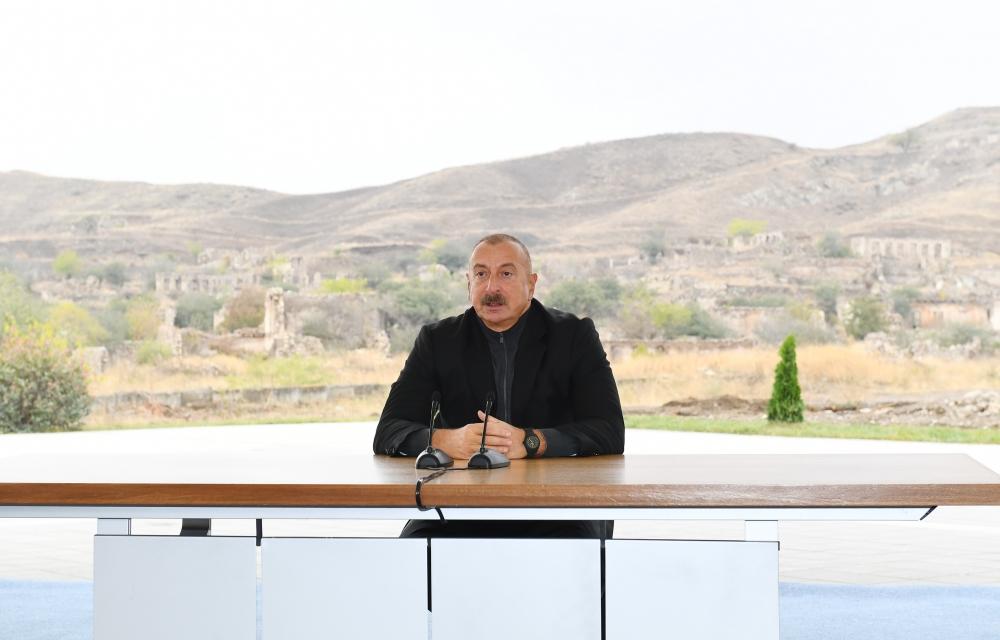 By Ayya Lmahamad
President Ilham Aliyev has said Azerbaijan and Armenia can solve their problems without any mediators if Yerevan shows the political will to ensure long-term regional peace.
He made the remarks at a meeting with members of the public in liberated Jabrayil region on October 4.
"The delimitation of the borders between Azerbaijan and Armenia, the peace agreement, the recognition of each other's territorial integrity, and then the restoration of economic relations, the opening of transport communications – all these are on the agenda. There is political will on the Azerbaijani side. If there is will on the side of Armenia too, I think that the two countries can resolve these issues themselves without any mediators and there can be long-term peace in the region," he underlined.
The president stressed Azerbaijan's readiness for cooperation for further regional development.
"The Azerbaijani public probably knows that I recently said I was ready to meet with the Armenian Prime Minister [Nikol Pashinyan]. He also said that he was ready. So what does this show? This shows that our agenda is adopted here. Some are probably concerned about that. But the main thing is to make peace between Azerbaijan and Armenia, to sign a peace agreement. We want that," the president said.
Slander against Azerbaijan
Commenting on recent accusations against Azerbaijan alleging that it wants to change the regional borders, Aliyev underlined that Azerbaijan had not violated anyone's borders.
"What is the basis of such accusations against us? For some reason, no such accusations were made against Armenia when our borders were violated for 30 years. … We have not violated anyone's borders. There are maps, maps of 1920, maps of Tsarist Russia. Let them come and see where the border lies. We consider the territory where we have stationed the territory of Azerbaijan and we are right," he stated.
The president stressed that the Armenian leadership at the highest level had explicitly stated that Azerbaijan is rightly located on a certain part of the Gorus-Gafan road, as the maps from Soviet times show so.
"We are in our own territory. Armenia says this now, but someone else says that we have violated someone's borders. This is ridiculous," Aliyev noted.
The head of state underlined that Azerbaijan will not accept unfounded accusations against it.
He stressed that Baku did not react to some Iranian provincial mullah's anti-Azerbaijan remarks, which further paved the way for the start of baseless official accusations against the country.
"Azerbaijan has allegedly brought Israel to these regions. Let them open their eyes wide and look. Where did they see Israel here? Not a single person lives here. There is no building here. Is there evidence? No. If there is no evidence, everyone should be held accountable for what they say. We cannot allow anyone to fabricate baseless slander against us," Aliyev said.
Aliyev stressed that Azerbaijan is a country pursuing an independent policy and build relations with neighbors and all other countries on the basis of an independent policy. He added that Azerbaijan respects every country's sovereign rights.
"We respect the sovereign rights of each country and demand that everyone respect our sovereign rights too and not interfere in our internal affairs. Such attempts have been made before and all of them have failed. I want to say again that the accusations against us must be proved officially. Let them come and see if there is a single foreign citizen in this region," the president said.
Aliyev said that Azerbaijan cleared from the occupiers 130 kilometers of the Azerbaijani-Iranian border. He underlined the necessity to investigate what processes were going on there at that time.
"Instead, they are accusing Azerbaijan of bringing in some country to Azerbaijan. Azerbaijan is allegedly governed not by the Azerbaijani people, not by the Azerbaijani state, but by some external force. This is disrespectful. We can never accept that. Everyone should know this. Azerbaijan will continue to plan its foreign relations and domestic affairs the way it considers expedient," he stated.
Turkey-Russia-Azerbaijan-Armenia cooperation
Noting that the framework of practical cooperation in the region is currently being defined, the president emphasized that Turkish-Russia cooperation is the guarantor of regional stability.
"Armenian-Azerbaijani relations were discussed during the recent meeting of the presidents of Turkey and Russia, and we are in constant touch with both Turkey and Russia," he said.
The president stressed that Turkey and Russia have a big role to play in establishing stability in the region.
"In other words, this format is sufficient for us. Armenia will also join this format. Because there is no other option. That is the reality now," he said.
Aliyev also noted Azerbaijan's support to the recent statements regarding the normalization of Turkish-Armenian relations.
"We believe that this is necessary for the region. In other words, it is necessary to eliminate any risk of war. This format is sufficient for us – Turkey-Russia-Azerbaijan-Armenia. Anyone interested in joining in may join, those who aren't are in a better position to judge. In any case, no initiative can be realized in this region without the consent of Azerbaijan," the president emphasized.
As part of his visit to Jabrayil, Aliyev laid the foundation of the joint service center of KAMAZ OJSC and Ganja Automobile Plant Production Association.
He laid a foundation stone for "Araz Valley Economic Zone" Industrial Park to be established in East Zangazur economic region.
The head of state attended the opening of the 110/35/10 kV "Jabrayıl" substation.
Aliyev attended the inauguration of a complex of the military unit of the State Border Service in Jabrayil.
The head of state laid the foundation stones for Jabrayil District Central Hospital, a school building, and the first multi-apartment residential building in the city of Jabrayil.
President Ilham Aliyev then met with members of the general public of Jabrayil.
The head of state laid the foundation stones for Jabrayil Memorial Complex and the restoration of the city of Jabrayil.
--
Follow us on Twitter @AzerNewsAz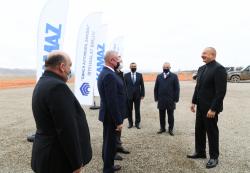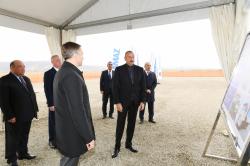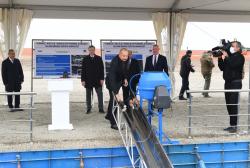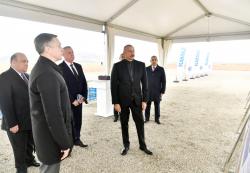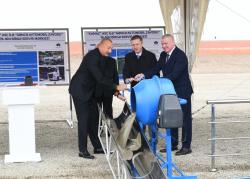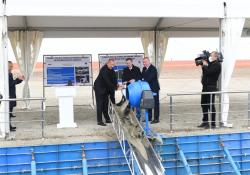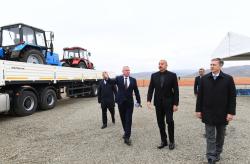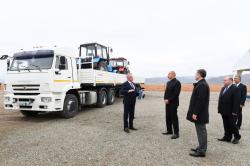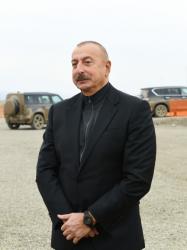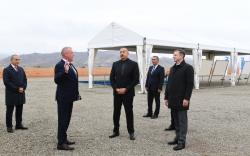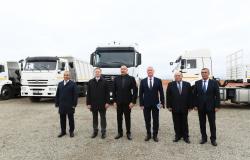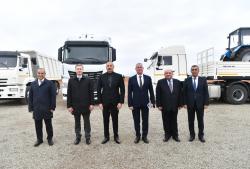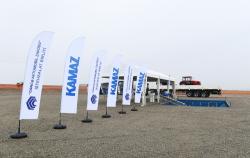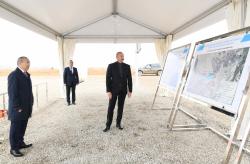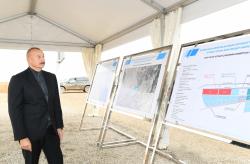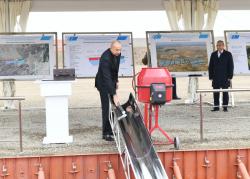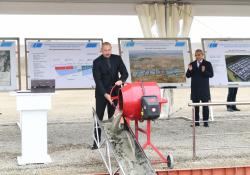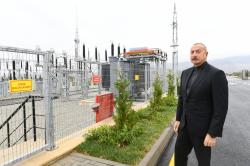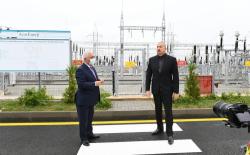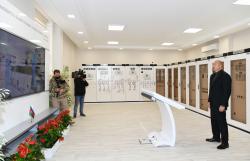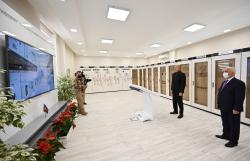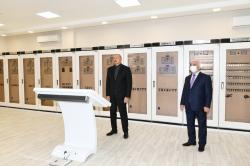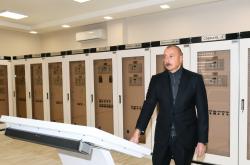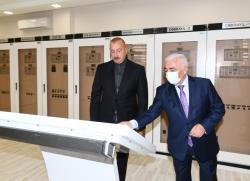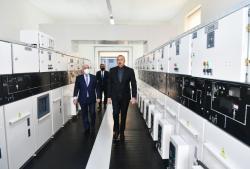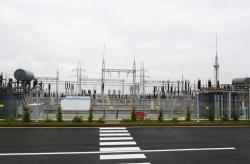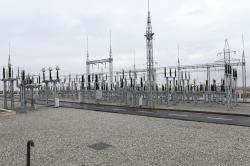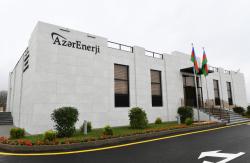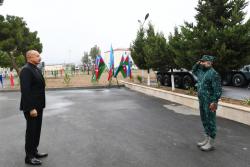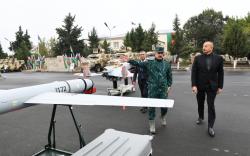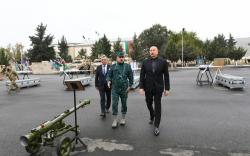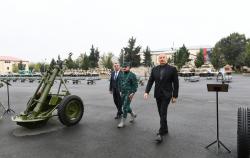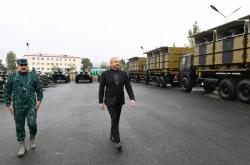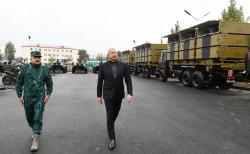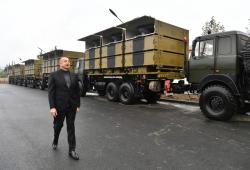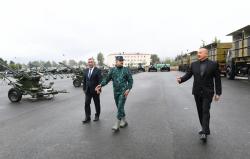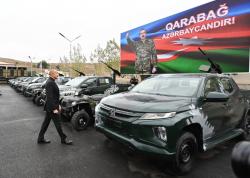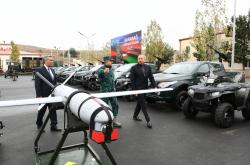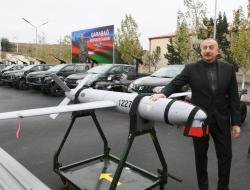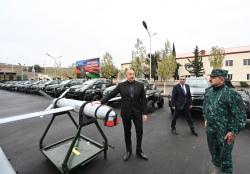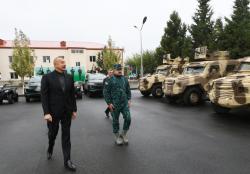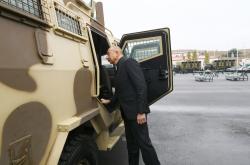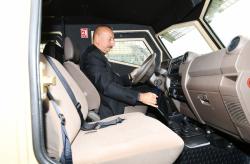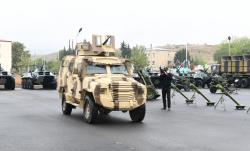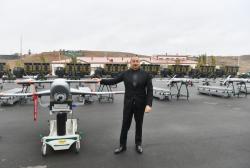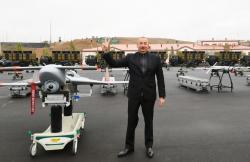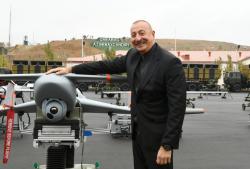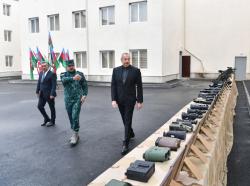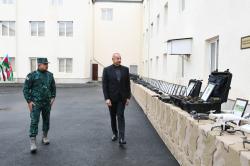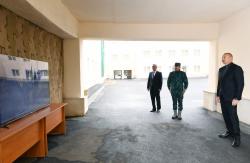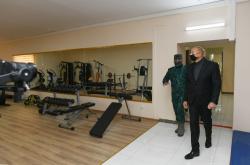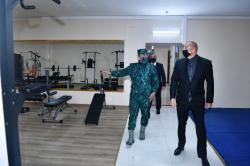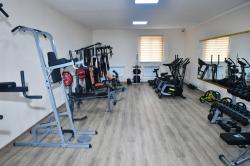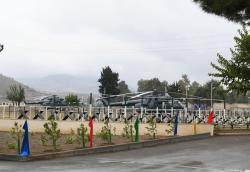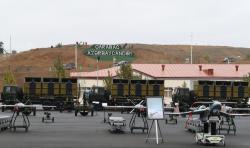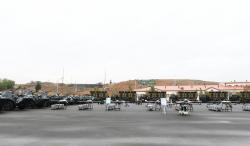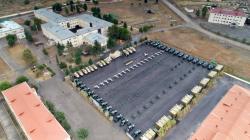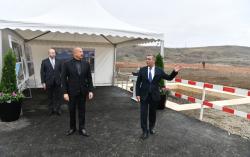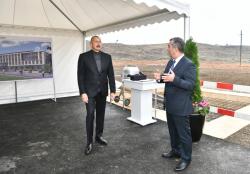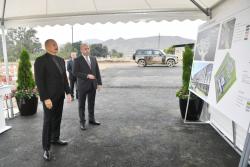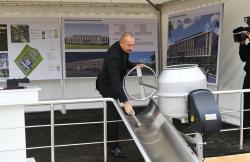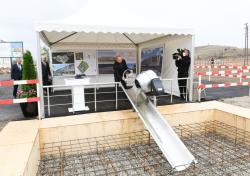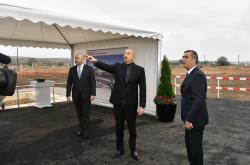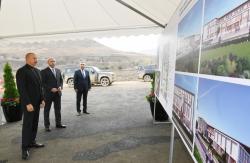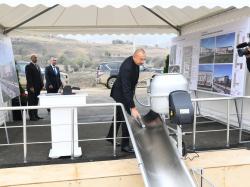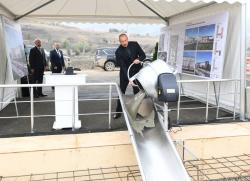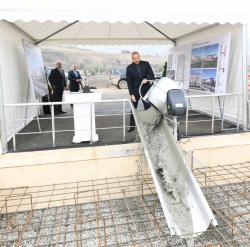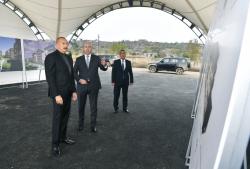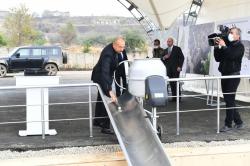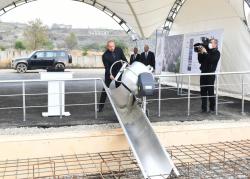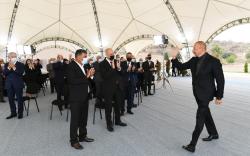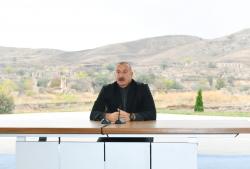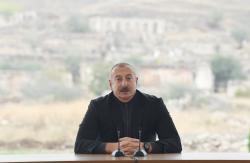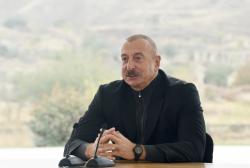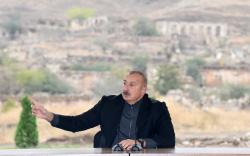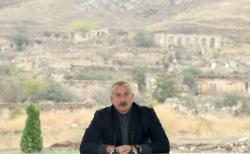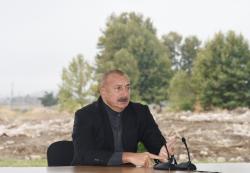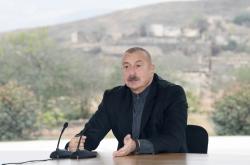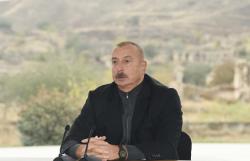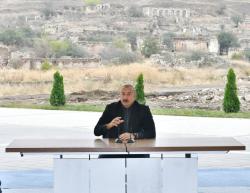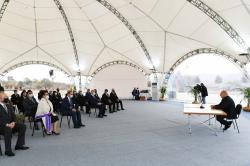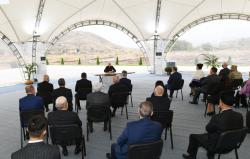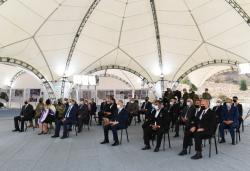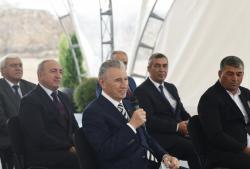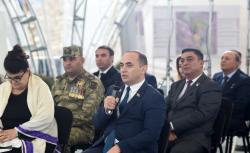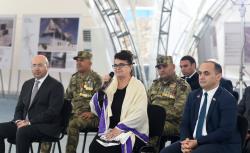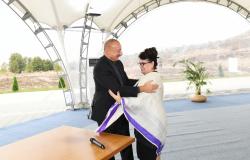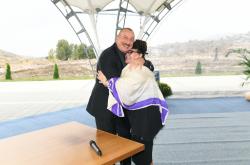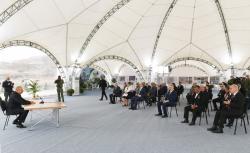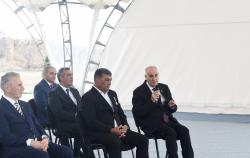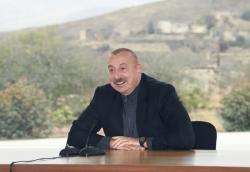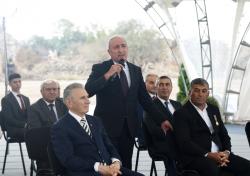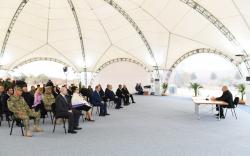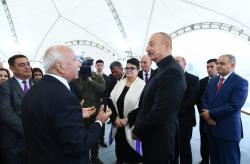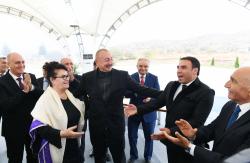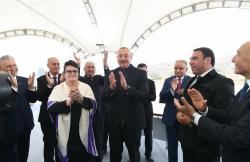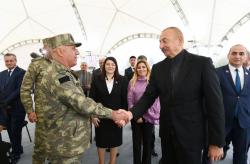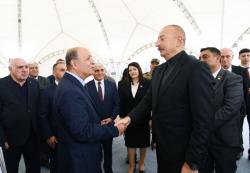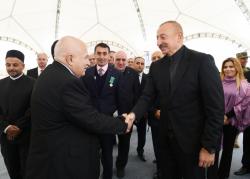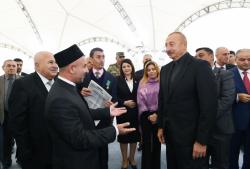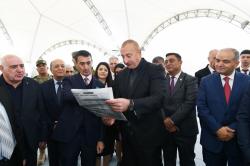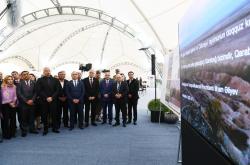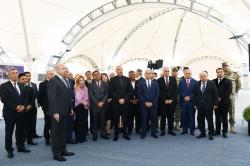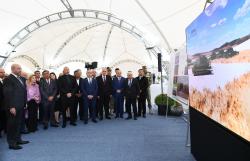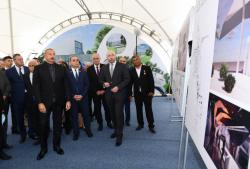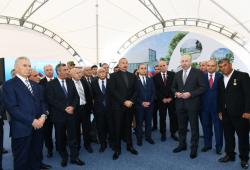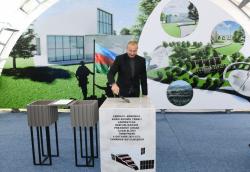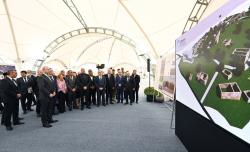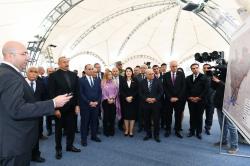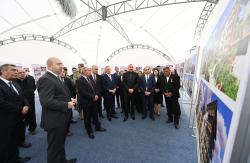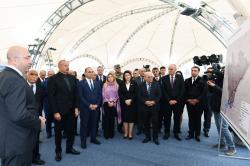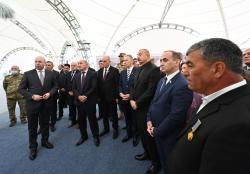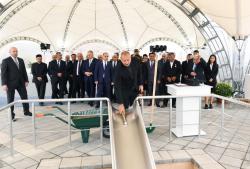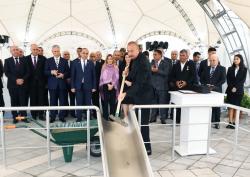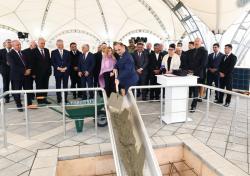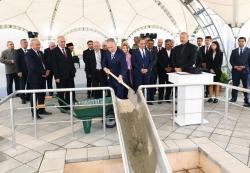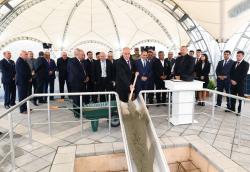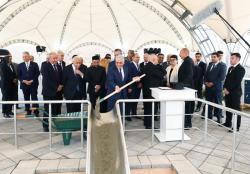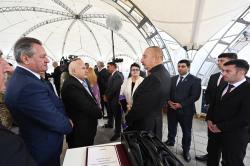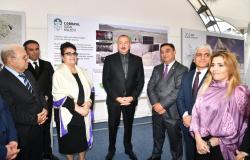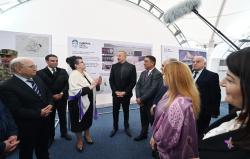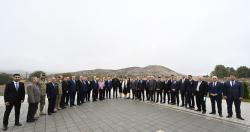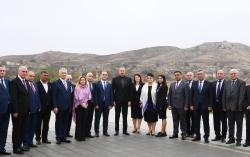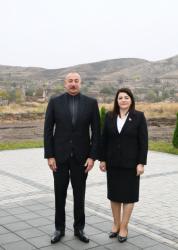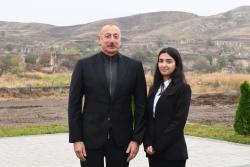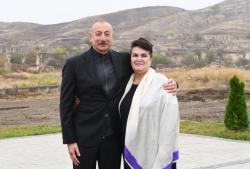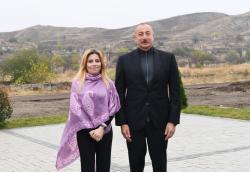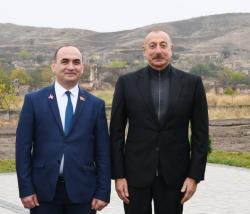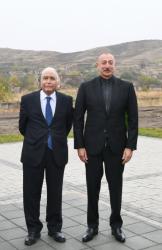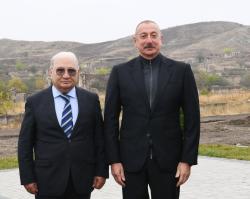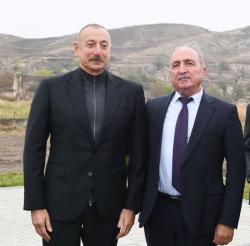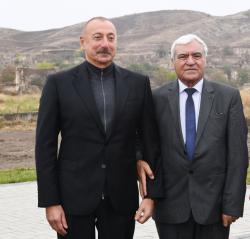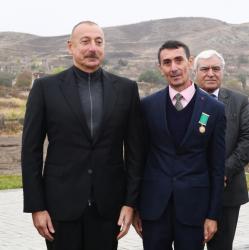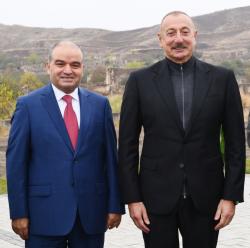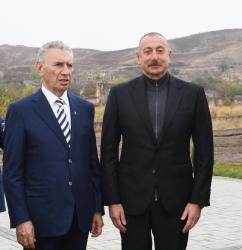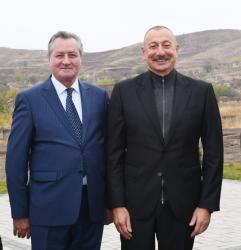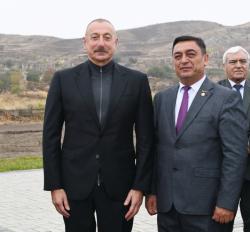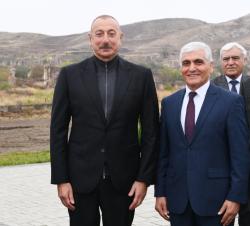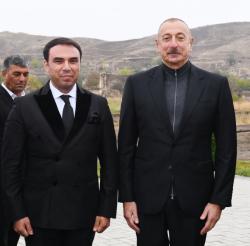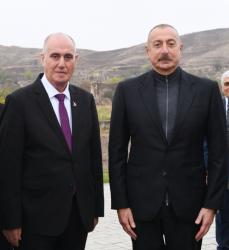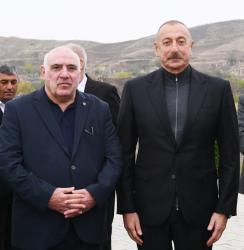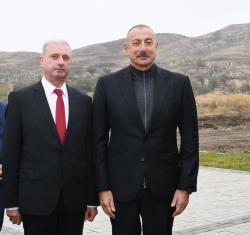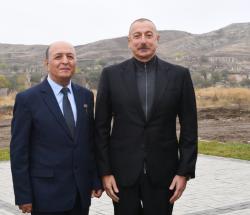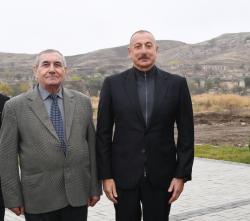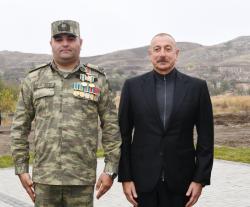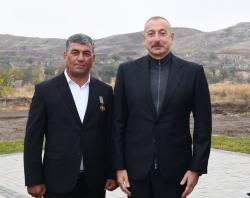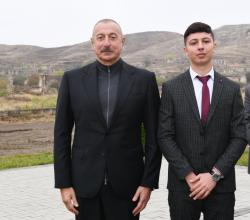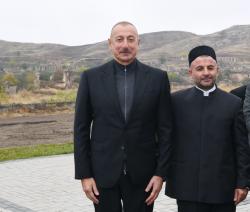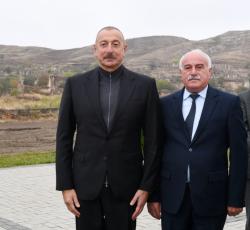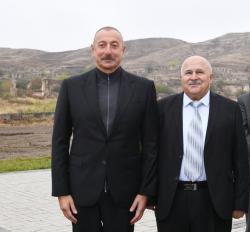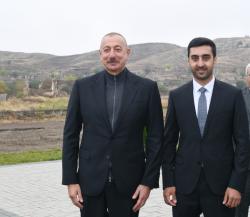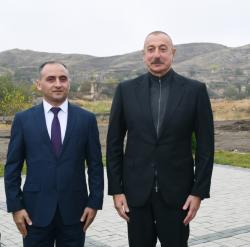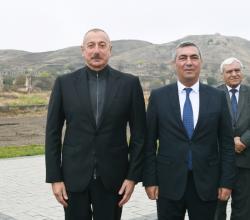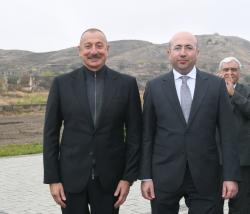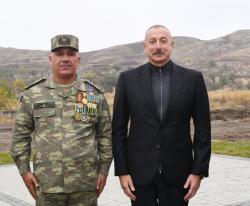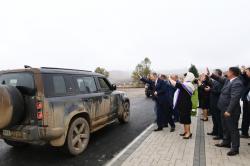 Related News