18 September 2018 18:02 (UTC+04:00)
2 898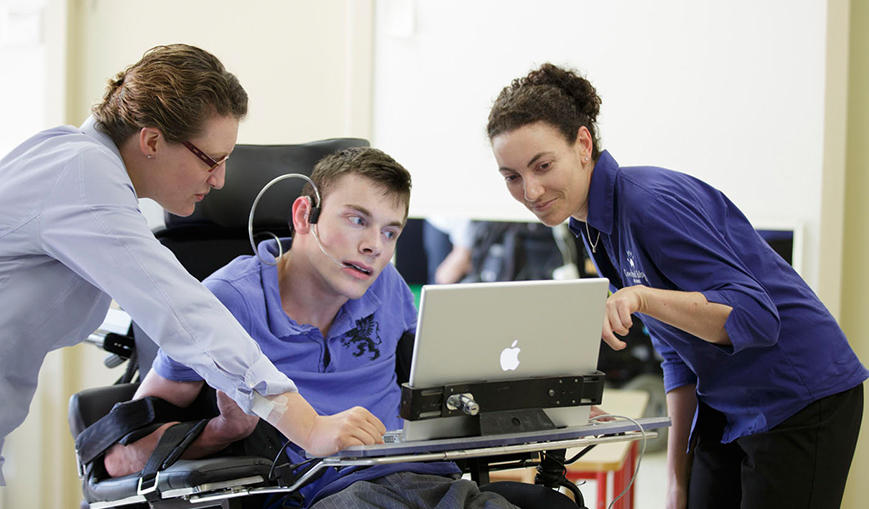 By Naila Huseynli
The State Examination Center (SEC) informs that Azerbaijan is studying the possibility for conducting examinations for persons with disabilities, as well as the use of special funds in examinations.
In this regard, within the framework of joint cooperation with the University of Cambridge, the staff of the State Examination Center took part in a study tour to the UK.
The training which is organized by the European Commission's Technical Assistance and Information Exchange Authority will last until September 21.
The purpose of the visit is to get acquainted with the conditions created for people with disabilities, learn about the special tools and experience of the United Kingdom, and explore the possibilities of using these funds in examinations.
The State Examination Center creates special conditions for persons with disabilities. First of all, according to the rules, they have additional time in the exams. Prior to the examination, these individuals apply to the State Examination Center for registration. Special halls are organized for these persons and observers are appointed individually, depending on their degree of limitation.
Moreover, recently the state applied new rules in order to support people who are in need of special protection. Thus, persons in need of special social protection will be exempted from payment during their education in state educational institutions on a fee-paying basis in accordance with the law on "Vocational Education".
Also, the education of children who have lost their parents and are deprived of parental care, invalids of I, II and III groups, invalids of wars and family members of martyrs, persons under the age of 20, whose parent is a disabled person of the first group, persons with monthly income less than the subsistence level will be paid at the expense of the state budget.
In the last years, the State applied a program regarding the innovative programs in order to provide the education of persons with disabilities with equal access to education at all levels of education and to create an unobstructed environment for their education.
Currently, the number of persons with disabilities in Azerbaijan is about 620,000, Ministry of Labor and Social Welfare of the population as of April 2018. This is about 6 percent of the population in the country. From 620,000 to 270,000 are people under the age of 18.
---
Follow us on Twitter @AzerNewsAz
Related News