Azerbaijan gets guest status in OECD Development Assistance Committee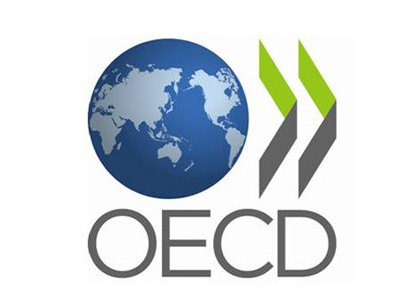 By Kamila Aliyeva
Azerbaijan has been granted the status of guest at the Development Assistance Committee of the Organization for Economic Cooperation and Development (OECD).
The Foreign Ministry reported that this become possible thanks to systematic efforts made by Azerbaijan International Development Agency (AIDA) since 2015.
The cooperation with the OECD Development Assistance Committee, which promotes the economic and social well-being of people around the world and brings together donor countries, is of great importance to Azerbaijan, which has turned into a new donor country, the ministry reported.
Azerbaijan's participation in the meetings of this international organization will serve to further increase the country's authority in the world arena, enhance the effectiveness of activities as a donor country, and form new partnership relations.
AIDA, established in September 2011, is a responsible organ for provision of international humanitarian and development assistance by Azerbaijan and coordinates activities of relevant state agencies in this field.
Its annual budget is formed by relevant allocations from the state budget. Its activities are structured in line and concurrent with the foreign policy of Azerbaijan.
OECD is an intergovernmental economic organization with 35 member countries, founded in 1960 to stimulate economic progress and world trade.
It is a forum of countries describing themselves as committed to democracy and the market economy, providing a platform to compare policy experiences, seeking answers to common problems, identify good practices and coordinate domestic and international policies of its members.
A list of the current Member countries of the Organization includes Australia, Austria, Belgium, Canada, Chile, Czech Republic, Denmark, Estonia, Finland, France, Germany, Greece, Hungary, Iceland, Ireland, Israel, Italy, Japan, Korea, Latvia, Luxembourg, Mexico, Netherlands, New Zealand, Norway, Poland, Portugal, Slovak Republic, Slovenia, Spain, Sweden, Switzerland, Turkey, United Kingdom, United States.
Brazil, Bulgaria, China, Colombia, Costa Rica, India, Latvia, Lithuania, Peru, Romania, Russia, Kazakhstan and South Africa have the status of guest in the Committee.
---
Kamila Aliyeva is AzerNews' staff journalist, follow her on Twitter: @Kami_Aliyeva
Follow us on Twitter @AzerNewsAz