23 May 2019 15:05 (UTC+04:00)
1 207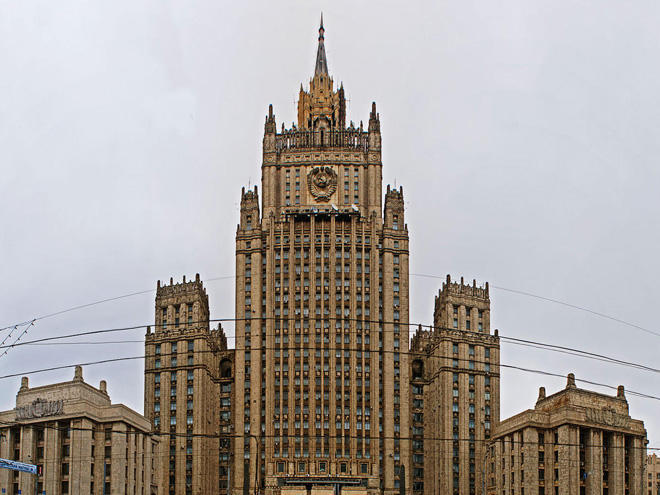 By Abdul Kerimkhanov
Exposure to torture, murder and inhuman treatment of prisoners of war and hostages - thousands of innocent Azerbaijanis - is one of the worst bloody pages of the Armenian military aggression against Azerbaijan.
From the first days of the Nagorno-Karabakh conflict, thousands of captured Azerbaijanis were subjected to terrible violence from the Armenian armed forces only for their ethnicity.
At a recent Ministerial meeting in Moscow, the foreign Ministers of Azerbaijan and Armenia confirmed their readiness to take measures on a mutual basis to allow relatives to visit prisoners of war, the Russian Foreign Ministry told Trend on May 23.
The Russian FM noted that these measures are envisaged in order to improve the stay conditions of prisoners of war in the conflict parties' territory.
"The OSCE Minsk Group co-chairs prepared the corresponding proposals on this issue and they intend to present Azerbaijan and Armenia these proposals during their visit to the region in late May," the ministry said.
The ministry pointed out that OSCE Minsk Group co-chairs will submit proposals on the prisoners' issue during the visit to the region in late May to the Nagorno-Karabakh conflict's parties.
The Russian FM made this statement as the response to the question on Russian FM Sergey Lavrov's statement about exchanging prisoners of war all for all, as a way of establishing an atmosphere of trust in conflict zones and the projection on the Nagorno-Karabakh conflict settlement.
The ministry recalled that at the trilateral meeting of the presidents of Russia, Azerbaijan and Armenia in October 2010 in Astrakhan, they negotiated about strengthening confidence-building measures in the military field.
"For this purpose, an agreement was reached on the exchange of war prisoners with the assistance of the OSCE Minsk Group co-chairs and the International Committee of the Red Cross," said in a message.
The ministry stressed that Azerbaijan and Armenia agreed to be guided by the above mentioned approach in the future, based on the exclusively humanitarian nature of such issues. The Russian FM considers that this arrangement remains relevant and consultations on the exchange of prisoners continue.
For nearly 25 years, the efforts of the OSCE Minsk Group on the settlement of the Nagorno-Karabakh problem are wasted and bring no results. Unless the inactivity of the Minsk Group and non-constructive position of Armenia stops, the finding of a solution seems to be impossible.
Armenia broke out a lengthy war against Azerbaijan by laying territorial claims on the country. Since the war in the early 1990s, Armenian armed forces have occupied 20 percent of Azerbaijan's territory, including Nagorno-Karabakh and seven surrounding regions. More than 20,000 Azerbaijanis were killed and over 1 million were displaced as a result of the large-scale hostilities.
To this day, Armenia has not implemented four UN Security Council resolutions on withdrawal of its armed forces from the Nagorno-Karabakh and surrounding regions.
---
Follow us on Twitter @AzerNewsAz
Related News