Azerbaijani theater to attend international theater festival in St. Petersburg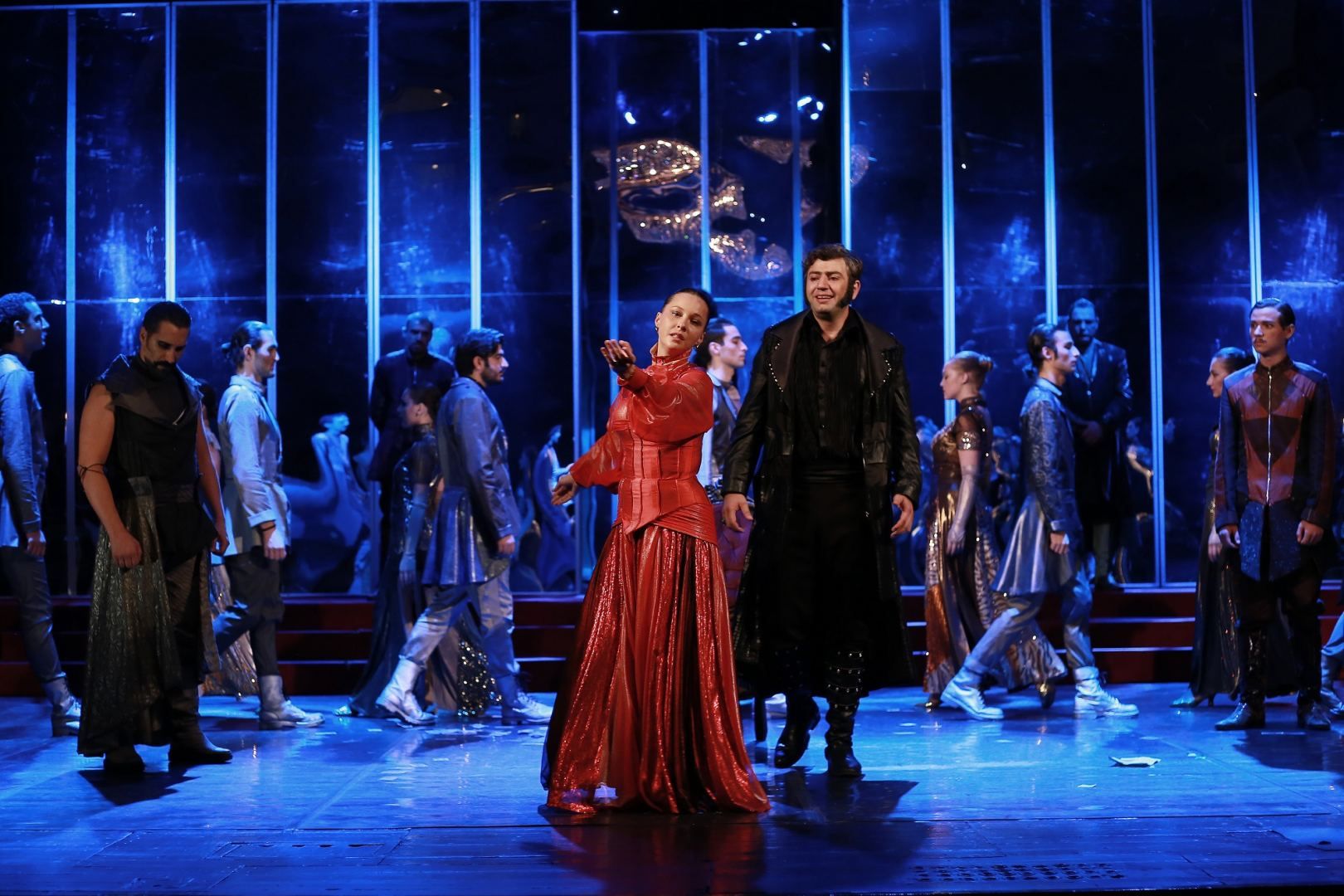 Azerbaijan State Academic Russian Drama Theater will join in the 25th International Festival of the CIS and Baltic Countries "Meetings in Russia".
The large-scale festival will take place in St. Petersburg on April 7-16, bringing together theater teams from Russia, Kazakhstan, Tajikistan, Uzbekistan, Belarus and other countries, Azernews reports.
The Drama Theater will present a play "Masquerade" staged by the theater's chief director, People's Artist of Azerbaijan Alexander Sharovsky on April 8.
Masquerade is a verse play written in 1835 by the Russian poet and writer Mikhail Lermontov.
The four-act play, set in 1830s St. Petersburg aristocratic society, highlights the rebellious spirit and noble mind of the protagonist, Yevgeny Arbenin. It is often compared with Shakespeare's Othello in its essential story line.
The hero of the drama, Arbenin, is a wealthy middle-aged man endowed with a rebellious spirit and a strong will. Born into high society, he strives in vain to gain independence and freedom.
He lives by the laws of his society, and, in trying to defend his honor while blinded by jealousy and pride, ends up murdering his wife.
Within the festival, young actors will take part in master classes on April 2-9.
The Azerbaijan State Academic Russian Drama Theater plays an important role in the cultural life of the country. Charismatic and extraordinarily talented theater actors always surprise the audience with wonderful performances.
Many works of Russian literary figures such as Alexander Pushkin, Anton Chekhov, Nikolai Gogol, Mikhail Lermontov, Vladimir Mayakovsky as well as Azerbaijani literary figures such as Jafar Jabbarli, Mirza Fatali Akhundov, Ali bay Huseynzade, Najaf bay Vazirov, Huseyn Javid, works of world classics such as Shakespeare, Schiller, Moliere, Dumas, Hugo, Balzac are staged in the theater.
The theater is now one of the most popular theaters in the country.
---
Follow us on Twitter @AzerNewsAz