Prominent poets and writers to gather in Cultural Capital of Turkic World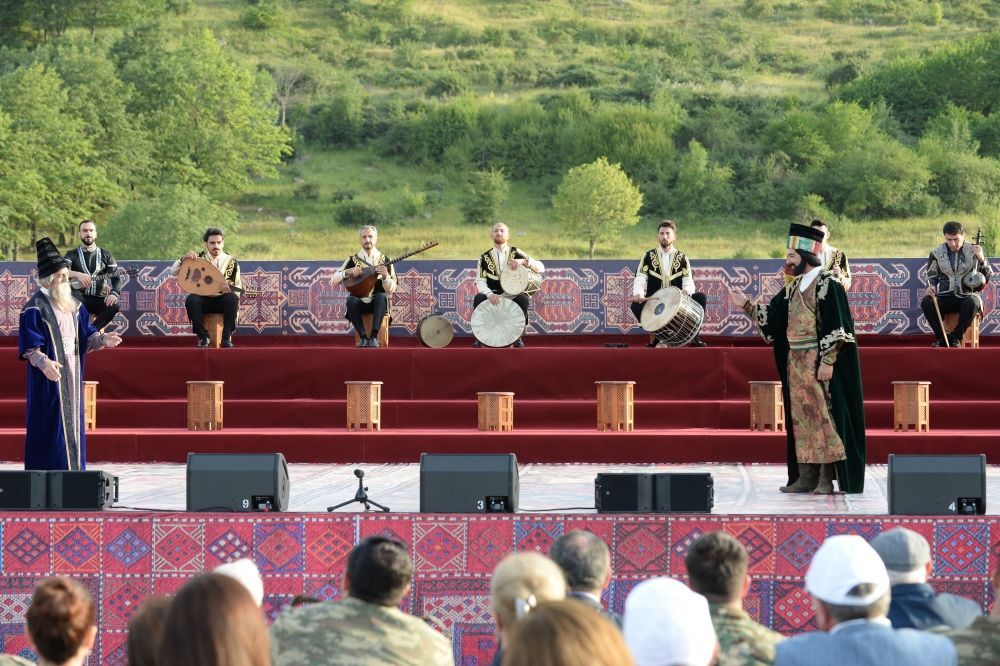 Famous poets and writers of the TURKSOY member countries will gather in Shusha, the Cultural Capital of the Turkic World, Azernews reports.
The Turkic literary circles will take part in a number of literary and artistic events in July-September 2023.
In Shusha, the outstanding poets and writers will participate in a series of meetings within the Vagif Poetry Days.
The poetic event will be held in Azerbaijan's cultural capital for the third time since the city's liberation in 2020.
The large-scale event highlights the role of Molla Panah Vagif as a poet and a vizier of the Karabakh khanate in the XVIII century.
The Vagif Poetry Days program includes meetings with the poets of the TURKSOY member countries, a book-catalog presentation "Mir Mohsun Navvab's collection of weapons ", as well as an exhibition dedicated to the 190th anniversary of Mir-Mohsun Navvab, well-known poet, artist and music historian.
Majlis-Uns (literary circle) will also be held as part of the event. Initiated by poet Rahim bay Fen, the literary event was first held in 1864 in the house of poet Haji Abbas Agah.
The literary circle attracted many poets and musicians from Karabakh and other parts of Azerbaijan.
In 1872, the event was headed by Khurshidbanu Natavan and gained wide popularity.
The literary circle operated until the death of the poetess in 1897.
Calligraphic manuscripts of many poets, who took part in the event, are stored in the Baku Institute of Manuscripts.
In 2022, the centuries-old literary tradition was revived in Shush. The rich art program was presented as part of the literary event. During the poetry hour, writers from Azerbaijan and other Turkic-speaking countries recited poems dedicated to Khurshidbanu Natavan. The event aroused great public interest.
----
Follow us on Twitter @AzerNewsAz