'Ali and Nino' film tours world [PHOTO]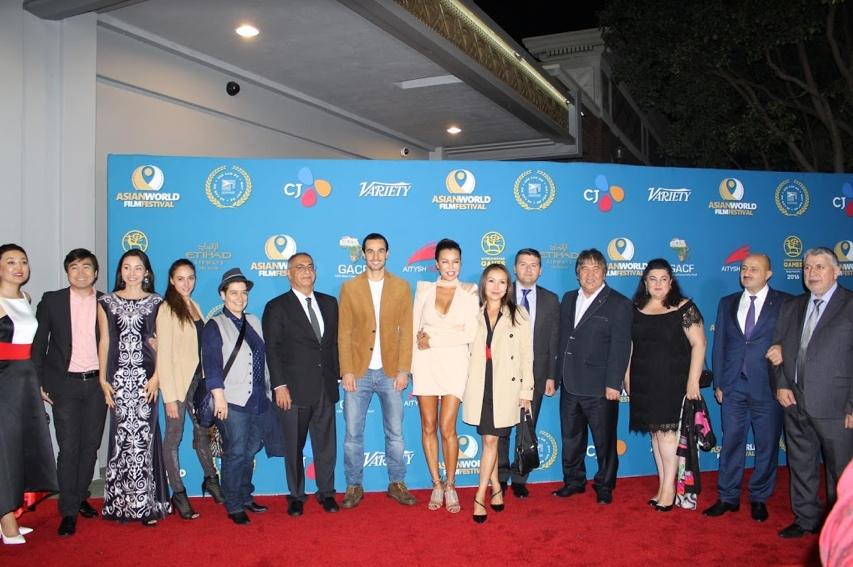 By Amina Nazarli
'Ali and Nino' film, based on a novel with the same name by an Azerbaijani writer, is being presented in a number of countries.
The film has opened the second Asian World Film Festival in Los Angeles. The festival runs from October 24 through November 1 at the Culver City Arclight Cinema in Culver City, Calif.
Oscar-winning Indo-British filmmaker Asif Kapadia's film 'Ali and Nino' is a tale of epic love. Ali and Nino are upper-class teenagers living in Baku, the oil-rich capital of Azerbaijan, which at the beginning of the 20th century was a melting pot of different cultures.
Despite differences in cultures, they have loved each other since childhood. He is an Azerbaijani Muslim, and she is a Georgian Christian-but despite their cultural differences, they love each other and get married despite the disapproval of their parents. Then the Great War breaks out, and things take a turn for the worse.
The film is produced by Vice-President of the Heydar Aliyev Foundation, Leyla Aliyeva and Chris Tike and directed by Asif Kapadia. The Academy Award winner, Christopher Hampton, wrote the script based on the novel by Kurban Said.
The premiere in Los Angeles was attended by Asif Kapadia, Chris Tike and actor Adam Bakri, who played Ali.
The shooting took place in Baku, including the streets of the historic Icherisheher (Old City) and in different places of the capital, as well as in Gobustan and Khynalyg. The film's cast is international, with Maria Valverde and Adam Bakri in the main roles.
Other film stars are Halit Ergendzh Mendy Petinkin, Connie Nielson, Riccardo Skamarchio, Humayon Ershardi, Fakhraddin Manafov, Assaad Buab, Numan Acar and other famous actors.
On October 22, Georgian capital Tbilisi hosted the presentation of 'Ali and Nino' in Georgian language.
The event was attended by Azerbaijani ambassador to Georgia Azer Huseyn, Consul General in Batumi Rashad Ismayilov, the embassy staff, General director of SOCAR Energy GAS Mahir Mammadov and employees of the company, Minister of Culture and Monument Protection of Georgia Mikheil Giorgadze, Tbilisi Mayor David Narmania, Turkish Ambassador Zeki Levent Gumrukcu, filmmakers, art and culture.
Giorgadze, addressing the meeting stressed that the translation of the film into the Georgian language is an important contribution to strengthening of relations between the neighboring and brotherly Azerbaijani and Georgian peoples.

the Azerbaijani ambassador, for his part, said that this work is a bridge uniting Azerbaijan and Georgia.
"I believe that this film, which tells not only about the love between two young people, but also, in general, about universal human values play an important role in the development of relations between our two friendly and brotherly countries," he said.
--
Amina Nazarli is AzerNews' staff journalist, follow her on Twitter: @amina_nazarli

Follow us on Twitter @AzerNewsAz