FAO office to open in Baku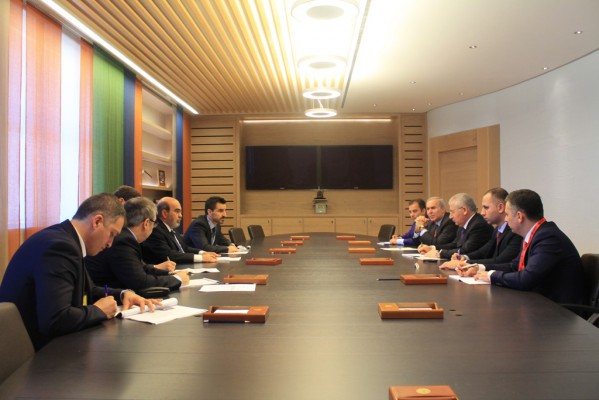 By Nigar Orujova
Negotiations on opening the FAO Partnership and Coordination office have wrap up successfully.

The office will take an active part on coordination of large-scale projects to be carried out in Azerbaijan, involvement of rich experience of UN Food and Agriculture Organization, specializing in the field of agriculture organization of the UN system.
Azerbaijani Agriculture Minister Heydar Asadov met with the Director General of FAO Jose Graziano da Silva, within the Second International Conference on Nutrition (ICN2).

Speaking about the importance of the conference, Silva said the negotiations on establishment of FAO Partnership and Coordination Office in Baku have entered the final stage.
Asadov said that both sides have important efforts in opening the office in Baku. As a result of the works, negotiations completed successfully. This step will contribute to the further development of relations between the two countries.

The current state of relations between Azerbaijan and FAO, achievements in the agricultural sector in the country and the future projects were discussed at the meeting attended also by the Azerbaijani ambassador to Italy Vagif Sadigov.

Then, giving an interview to the Italian press, Asadov informed about Azerbaijan's experience on provision of food and nutrition security, achievements of the country in agricultural sector and relations with the FAO.
FAO is a specialized agency of the United Nations that leads international efforts in defeating hunger. Serving both the developed and developing countries, FAO acts as a neutral forum where all nations meet as equals to negotiate agreements and debate policy.
FAO is also a source of knowledge and information, and helps the developing countries and countries in transition to modernize and improve agriculture, forestry and fisheries practices, ensuring good nutrition and food security for all.