Azerbaijan-WTO talks to continue in February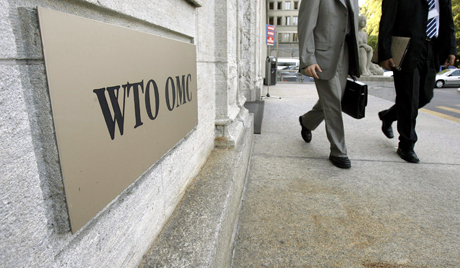 By Nigar Orujova
The next round of multilateral and bilateral negotiations on Azerbaijan's accession to the World Trade Organisation (WTO) will take place on February 17-21.
This was announced by Deputy Foreign Minister Mahmud Mammadguliyev on February 10. The U.S., EU, Norway, Switzerland and several other countries will participate in the negotiations with Azerbaijan.
"We want to achieve serious conditions for Azerbaijan, those which would contribute to the country's development. This is a long-lasting process," he said.
Currently, Azerbaijan is in the process of bilateral negotiations with the U.S., Japan, Brazil, Ecuador, Sri Lanka, European Union, Norway, India, South Korea, Taiwan Province of China, Canada, Switzerland and Honduras to join the WTO.
Negotiations have been completed and protocols were signed with Turkey, the Sultanate of Oman, the United Arab Emirates, Georgia and Kyrgyzstan.
It is not expected to sign new protocols in the near future, Mammadguliyev believes.
Azerbaijan held the bilateral talks with about 50 countries as part of joining the WTO and relevant documents were adopted.