Azerbaijan, Uzbekistan sign road map for energy cooperation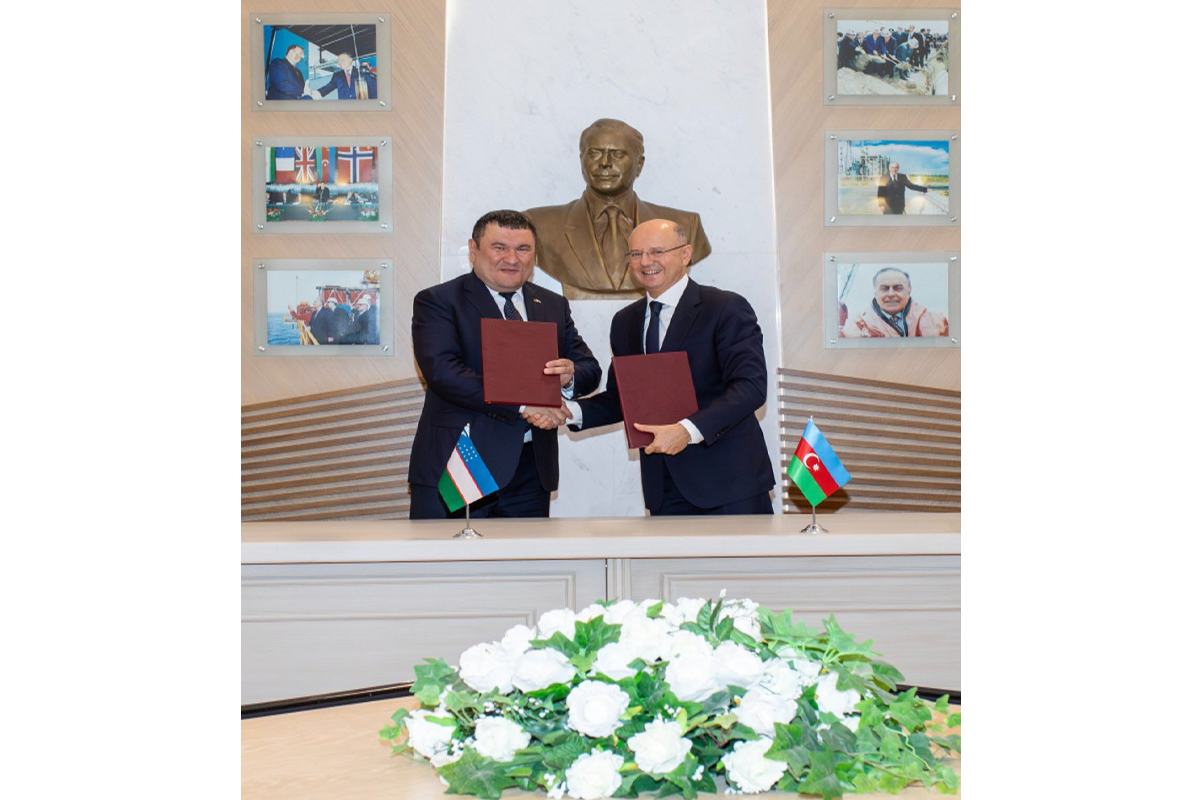 Azerbaijan and Uzbekistan signed a new Road Map for the development of energy cooperation for the years 2023-2025. The agreement was signed by Azerbaijan's Minister of Energy, Parviz Shahbazov, and Uzbekistan's Energy Minister, Jurabek Mirzamakhmudov, Azernews reports, citing the Ministry.
The roadmap covers 14 key sectors, including hydrocarbon resource exploration and production, renewable energy sources, energy sector reform, efficient energy resource utilization, energy transition, and decarbonization. It also outlines avenues for the exchange of insights and expertise related to hydrogen production.
Minister Shahbazov expressed optimism about the future of the energy partnership between the two nations. He noted that the roadmap envisions numerous energy projects ahead, serving as a catalyst for bolstering the already strong ties between Azerbaijan and Uzbekistan.
The agreement builds upon a prior "roadmap" signed last year, which outlined cooperative initiatives in the realm of "green" energy. The liberated territories and green energy were earmarked as priority areas of collaboration.
The two countries solidified a comprehensive plan to intensify energy sector cooperation, extending through 2022 and 2023. This comprehensive plan covers 30 distinct sectors, ranging from cooperation in Azerbaijan's recently liberated lands to the participation of Uzbek entities in renewable energy projects.
The agreement encompasses the import and export of oil, gas, and chemical products, collaborative efforts in oil refining, and joint projects related to hydrocarbon exploration and production. Moreover, plans are in place for the construction of new thermal power plants, financed through private investments, with a focus on shared expertise in heat supply, energy market liberalization, and prudent energy resource utilization.
The roadmap further outlines an expansion of the partnership between Uzbekneftegaz and SOCAR, aiming to foster joint ventures in hydrocarbon exploration and production and to facilitate knowledge exchange and cooperation in renewable energy projects through public-private partnerships.
This new Road Map for the development of energy cooperation between Azerbaijan and Uzbekistan is expected to bring positive results in the years to come.
---
Follow us on Twitter @AzerNewsAz