23 October 2018 10:02 (UTC+04:00)
4 858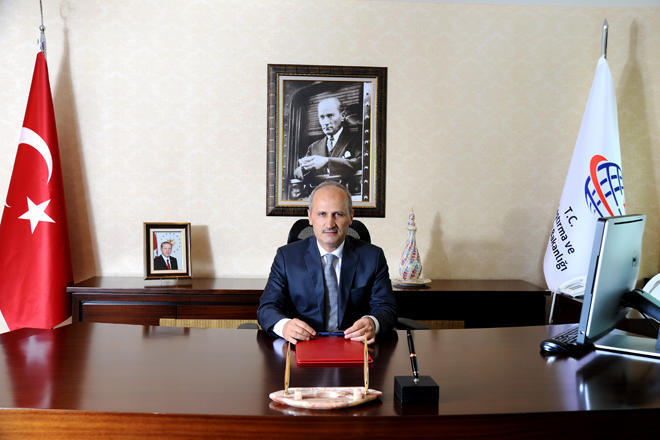 By Trend
The Kars-Igdir-Nakhchivan railway project is being developed, Turkish Minister of Transport and Infrastructure Mehmet Cahit Turhan told Trend.
"The design work is currently underway," he said. "A tender for the railway construction is being prepared."
"As is known, the Kars-Igdir-Nakhchivan railway is a continuation of the Baku-Tbilisi-Kars railway, which was commissioned in October 2017," Turhan said. "The railway will also be linked to a logistics center in Kars, which is still under construction."
"All the abovementioned projects are also included in the so-called "Middle Corridor" in Turkey," he said.
"The construction of the railway in Nakhchivan with access to Iran will allow linking this section with the East-West railway corridor, passing through such cities as Edirne, Istanbul, Eskisehir, Ankara, Yozgat, Sivas, Erzincan, Erzurum and Kars, which will further strengthen the position of Turkey," Turhan said.
"On the other hand, the construction of the railway will contribute to the development of the agrarian Igdir province and will also have a positive impact on the profitability of the Sivas-Erzincan-Erzurum-Kars railway," he said.
---
Follow us on Twitter @AzerNewsAz