6 December 2017 16:55 (UTC+04:00)
2 066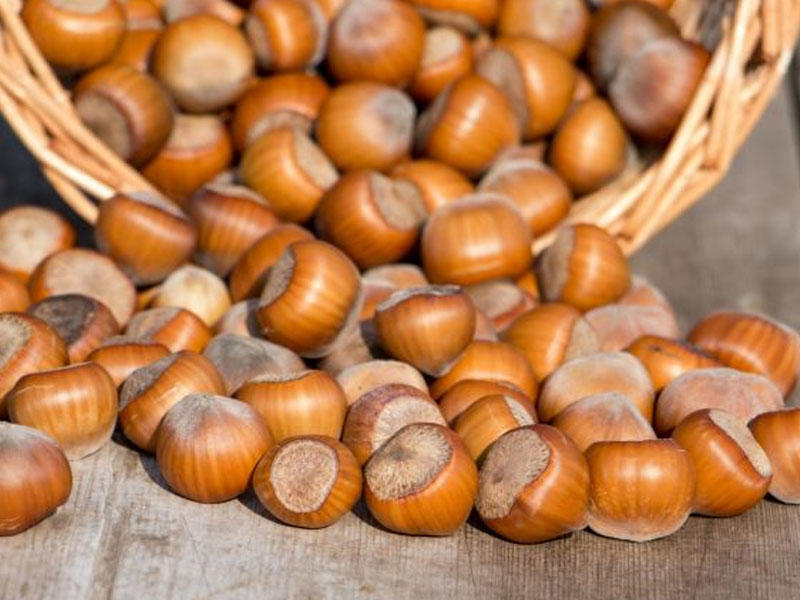 By Amina Nazarli
Hazelnut, a sweet-flavored nut that can be enjoyed in baked recipes, as snacks and at meals, is an indispensable guest of the Azerbaijan tables and is widely used in the national cuisine.
The cultivation and processing of hazelnuts is one of the main directions providing Azerbaijan with foreign currency, if to consider that in 2016, the revenue from hazelnut exports was the highest among non-oil products of the country.
Earlier, the Association of Hazelnut Producers and Exporters reports that incomes of Azerbaijani companies from hazelnut exports in the first quarter of 2017 amounted to $20 million, and this is by 3 percent more than the same period last year. Export of Azerbaijani hazelnuts in the first half of 2017 amounted to $32.3 million.
Zulfugar Gurbanov, deputy chairman of the Association told Azernews that Russia, as the main buyer of many Azerbaijani products, is also leading in import of national hazelnuts.

Besides the northern neighbor the permanent clients of the national hazelnuts are Germany, Italy, France, Poland and Baltic countries, Ukraine, and Belarus. UK is also among the consumers of Azerbaijani nuts. The local product is also delivered to the Netherlands and Denmark but in small amounts and rarely.
The country produces in average about 40,000-50,000 tons of in-shell hazelnuts annually, according to the Association's estimations and if this amount will be processing, then the country has approximately 15,000-17,000 tons of shelled hazelnuts. Gurbanov added that orders for the supply of in-shell hazelnuts are very low, saying that customers prefer shelled hazelnuts.
Hazelnut companies in Azerbaijan, which number, according to Gurbanov, reaches about 15-20, are mainly engaged in export and processing of the hazelnut, rather than cultivating the product, and the majority of gardens are in the hands of farmers.
Today, more than 25,000 family farms, uniting about a hundred thousand people are operating in the field of hazelnuts production in the country.
"Hazelnut enterprises buy the products from hazelnut-producing families and then bring them to the desired condition (quality) further to export to the foreign markets," he said.

National hazelnut is no doubt better than foreign hazelnuts, claimed the deputy chairman, adding, however, that the only drawback of the local hazelnut is its amount which composes only 3-4 percent of the world's total hazelnut crop.
The South Caucasus country, earning $105 million from the export of hazelnuts two years ago, expects to reach the harvest of hazelnut at 60,000 tons this year, which is 50 percent higher than in 2016, according to the Asian Fruits. So far, the country produced about 35,000 tons of hazelnut, and 90 percent of this product is exported to foreign countries.
At the same time, Gurbanov believes that increase in the production also can lead to some problems.

"When the production increases, demand for the product decreases and prices consequently begin to fall. Just imagine, about 1 billion tons of hazelnut is consumed worldwide per year. But, today the average production exceeds this limit. That means that the supply grew, while the demand remained the same," he said.

The market of hazelnuts is now so dynamic that pricing has changed. If two years ago an Azerbaijani farmer sold its product for 5-5.50 manats a kilogram ($2.9-$3.2), then hazelnuts are currently selling for 3-3.50 manats ($1.7-$2), according to Gurbanov.

In past several years Azerbaijan, Turkey and another neighboring competitor Georgia, which is also striving to foster its production, have grown new hazelnut gardens, and this of course affects the price of the product on the world markets.

In 2015, a kilogram of hazelnuts in world's markets was $12-$13, while today the price varied in between $5 and $5.5.

"This creates new problems for the producers, since they cannot benefit from the sale. So a farmer tries to sow a more profitable product on his land, than hazelnut. And since hazelnut trees bear within a few years after planting -- about five or six years, this can hit hard on farmers' pockets," he explained, stressing that it is necessary to think twice and study the market before increasing the production.
Being engaged in this sphere for 17 years, the expert believes that in production, processing and export, the country first of all should better promote its products abroad as well as find reliable clients for its products.
"Leading confectionary companies do not want to rely on little amount of raw material, that's why they always want a reliable seller," he said, adding that in this regard, neighboring Turkey, producer of 75 percent of world's total hazelnut output, is located in a very favorable position.
Russia's one of the largest online store of agricultural literature AGROXXI reported that Turkey, which is considered the largest producer of hazelnuts, can no longer set prices in this market, and this high demand for nuts allows Azerbaijan to sell its hazelnuts more expensive than Turkish ones.
The current price for Turkish kernels of hazelnut is $ 5.30/kg, while for Azerbaijani kernels it is $ 5.50 per kg.
The Ministry of Economic Development, with the participation of the State Customs Committee, have created vital tools to stimulate international trade - the new accredited laboratory ISO 17025 in Zagatala region, where each batch of export nuts is tested for aflatoxin. Without passing this test, aflatoxin products are not allowed for export.
--
Amina Nazarli is AzerNews' staff journalist, follow her on Twitter: @amina_nazarli
Follow us on Twitter @AzerNewsAz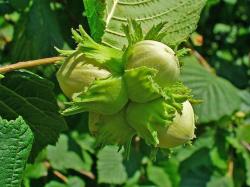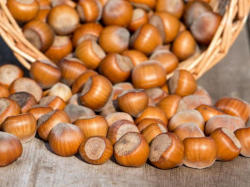 Category News