Baku, Kuwait to expand tourism cooperation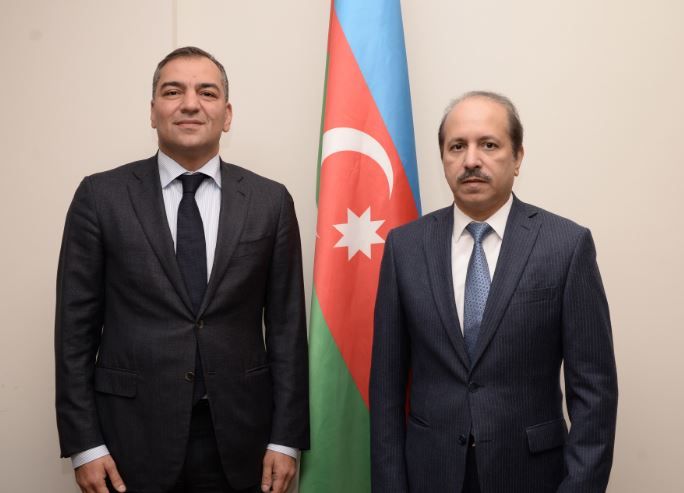 Azerbaijan and Kuwait have discussed prospects of tourism cooperation, Azernews reports.
Speaking at the meeting, Azerbaijani State Tourism Agency Chairman Fuad Nagiyev hailed tourism ties between the two countries, noting an increased number of mutual visits.
Over 22,000 Kuwait citizens visited Azerbaijan last year. Fuad Nagiyev expressed his hope that this number will increase even more this year.
The State Tourism Agency chairman also drew attention to the existence of a favorable environment for investment in Karabakh and other parts of the country.
He emphasized that the State Tourism Agency now focuses on turning Karabakh into a tourism destination.
In his speech, Kuwaiti Ambassador to Azerbaijan Abdullah Muhammad Almauidi pointed out that the development of political relations contributes to the expansion of tourism ties. The ambassador stressed the importance of strengthening partnerships not only bilaterally, but also within the framework of international organizations.
He outlined that shared values between the two countries, the presence of developed tourism infrastructure in Azerbaijan as well as the country's safe and family-friendly atmosphere, have influenced the increase in the number of Kuwaiti tourists visiting the country.
At the meeting, the sides also exchanged views on topics such as procedures that will facilitate travel to Azerbaijan, an increase in direct flights, and the launch of charter flights.
Notably, there are direct flights from Baku to Al Kuwait via Kuwait Airways and Jazeera Airways seven times a week.
A simplified e-visa system is applied to Kuwaiti citizens for travels to Azerbaijan.
--
Follow us on Twitter @AzerNewsAz