Azerbaijan joins International Ecotourism Society [PHOTO]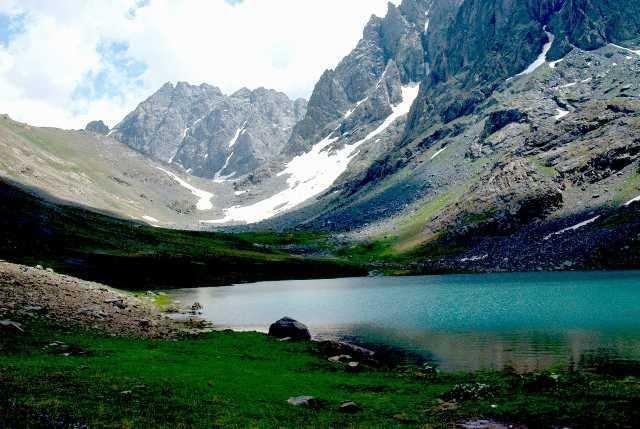 By Laman Ismayilova
Azerbaijan has become a member of the International Ecotourism Society (TIES).
Founded in 1990, the organization strongly contributes to the development of ecotourism while providing guidelines, technical assistance, training, research and publications.
TIES' past global network of ecotourism professionals and travelers aimed to use tourism as a viable tool for conservation, protection of bio-cultural diversity and sustainable community development.
Speaking about the event, the head of TIES in Azerbaijan Ruslan Guliyev stressed that the country joined International Ecotourism Society thanks to its successful tourism policy.
Over the past years, Azerbaijan has hosted many prestigious events and close cooperated with the World Tourism Organization.
Ruslan Guliyev noted that the World Ecotourism Organization includes more than 100 countries.
Azerbaijan's membership in TIES encourages the representatives of the country's tourism to further expand activities and to turn the country into major tourism destination.
Being rich in natural resources, Azerbaijan has a great potential for the development of ecotourism. Earlier, the Ministry of Ecology and Natural Resources announced a national program aimed at promotion of ecotourism.
Moreover, Azerbaijan Ecotourism Association has taken the initiative to implement a pilot project to create eco-parks in Baku and the Absheron Peninsula.
The project aims to improve environmental culture and to provide all necessary conditions for tourists engaged in ecotourism.
With multiple tourism destinations, Azerbaijan has always attracted tourists from around the world. For many years, tourism sector is playing a great role in the country's life.
Despite all extraordinary challenges presented by COVID-19 pandemic, some 68 virtual meetings with tour operators and tourism companies from the Middle East, India, China, Russia, Belarus, the UAE, South Korea, Israel, Germany and Ukraine were successfully held in July.
Moreover, Azerbaijan Tourism Association (AZTA) has recently opened five new offices in the country's regions and 25 countries around the world. The offices provide a great opportunities for the development of rural green and agrarian tourism sectors.
---
Follow us on Twitter @AzerNewsAz