Azerbaijan team wins silver in zurkhaneh at Baku 2017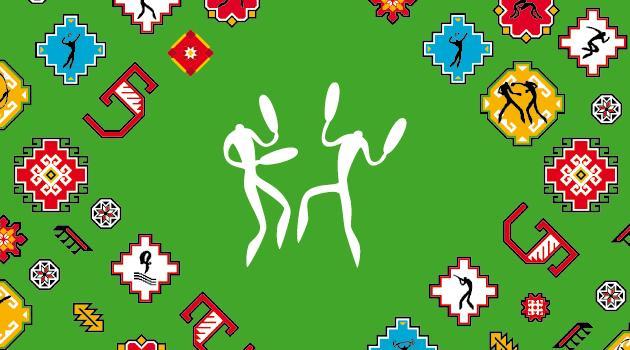 By Trend:
Azerbaijani team won a silver medal in men's group team skills in the first day of zurkhaneh competitions held as part of the 4th Islamic Solidarity Games in Baku.
Teams from nine countries – Azerbaijan, Afghanistan, Bangladesh, Iran, Iraq, Kyrgyzstan, Pakistan, Tajikistan and Uganda – took part in the first day of the zurkhaneh competitions, which will last for two days. Iranian team won the gold medal, while Afghan and Iraqi teams grabbed the bronze medal in the competition.
The winners were awarded by executive member of the Islamic Solidarity Sports Federation, president of the International Zurkhaneh Sports Federation Bahram Afsharzadeh.
Zurkhaneh consist of two words: "zur" meaning power or strength and, "khaneh" meaning house, which translates to, house of power or strength.
Zurkhaneh is accompanied by the rhythms played by Murshud who sits in a place called the Serdem. The door "Serdem", is narrow and low with a passage leading to the opening. The serdem itself is 1 or 1.5 meters tall and is built from wood.
The shape and form of Zurkhaneh tools are taken from ancient weapons. The participants of zurkhaneh use equipment, such as a club bell, push-up board, shield, bow and chain throughout the performance.
The Baku 2017 Islamic Solidarity Games started May 8 and will last until May 22 in Azerbaijan's capital.
---
Follow us on Twitter @AzerNewsAz