26 April 2017 12:07 (UTC+04:00)
2 629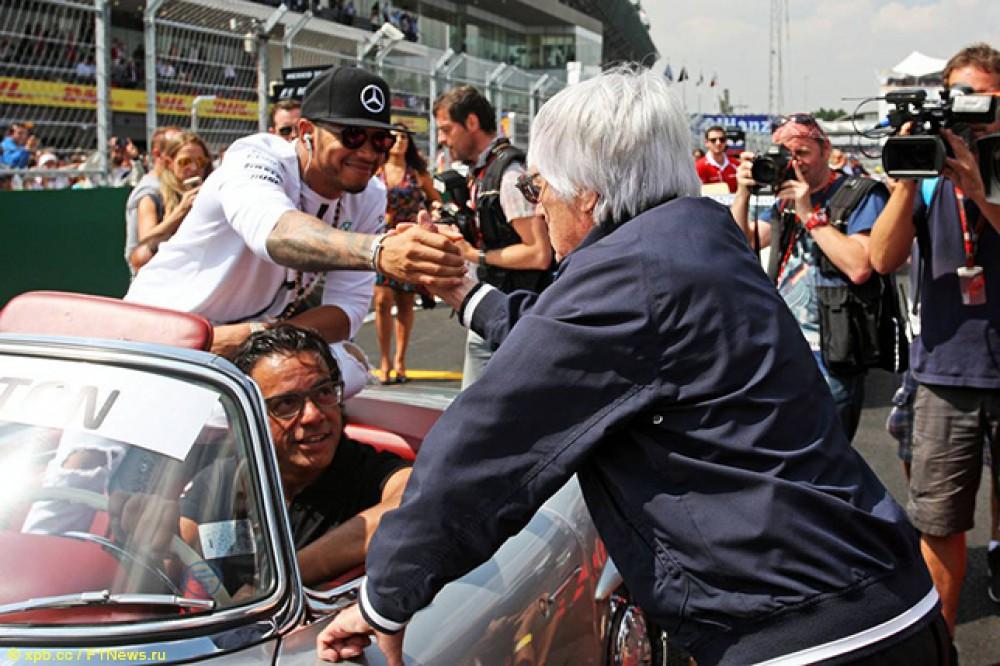 Bernie Ecclestone has said that he thinks Lewis Hamilton is still the clear favourite to win the 2017 world championship, GMM F1 reported.
That is despite the fact that his friend and regular former backgammon partner Sebastian Vettel is actually leading the drivers' title chase after three races.
"[Vettel] called me to play a game in Bahrain," the former F1 supremo told newspaper Bild am Sonntag.
When asked why Vettel is performing well in 2017, Ecclestone added: "He is more relaxed and has digested the shock.
"When he went to Ferrari, he thought he would immediately be world champion. But he is past that now."
However, that does not mean that Ecclestone thinks Vettel will win Ferrari's first title in a decade this year.
"Lewis [Hamilton] will be world champion," he said. "I would be happy if Vettel did, because he's a good friend of mine. But things will change.
"Hamilton is so extremely talented, and he seems more relaxed this year, enjoying it more. In recent years he always believed that the team didn't support him, because the other driver was a German in a German team.
"Of course this was nonsense, but this thought is gone now and the pressure is lower."
As for whether he thinks Valtteri Bottas is a good enough replacement for the retired Nico Rosberg at Mercedes, Ecclestone said: "I don't know.
"But I believe the team would be more pleased if Lewis becomes world champion, just for what he experienced last year."
The season continues this weekend with the Russian Grand Prix.
The second successive Formula 1 race to be staged on the streets of Azerbaijan's capital city is scheduled to take place on the weekend of June 23 -25.
---
Follow us on Twitter @AzerNewsAz
Related News