23 September 2015 13:07 (UTC+04:00)
2 155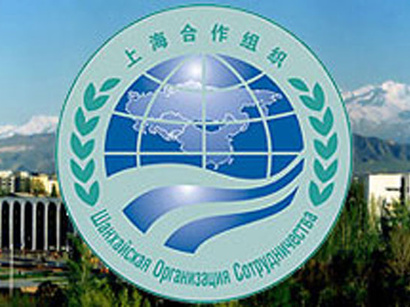 By Vusala Abbasova
The Shanghai Cooperation Organization (SCO) member states have come out with a plan to create a general economic preferential zone to strengthen the economic relations between its six member states.
Kazakhstan, China, Kyrgyzstan, Russia, Tajikistan, and Uzbekistan are eager to become more economically integrated.
These remarks were made by Executive Secretary of the SCO Business Council Sergey Kanavsky, according to the ASIA-Plus website.
Kanavsky mentioned that each state of the SCO has its own economic zone, therefore integration may provide economically positive results for member states, providing preferential terms for developing the investment climate.
He also believes that the economic preferential zone will allow for industrial, transport, and logistical interactions between the SCO member states.
The issue of creating a free economic zone within the SCO is, currently, on the agenda, economic expert Vugar Bayramov told.
SCO free economic zones have been under consideration since 2013 are expected to bring a range of benefits to participants.
These zones will favor the transfer of trade and investments, deeply influencing economic relations between the SCO states, Bayramov said.
They will allow the SCO states to administer the free movement of goods, capital, services and technologies in the framework of regional cooperation.
At the end of the day, it will create a division of labor at the sub-regional level, which will integrate into the global system.
At the end of the day, it will unite a population of 2.8 billion people in the region into a common Eurasian market.
The SCO is a permanent intergovernmental organization founded on June 15, 2001.
Its members, together with observer countries such as Pakistan, India, and Iran and dialogue partners including Azerbaijan, Armenia, and Nepal, have a combined population of 3.3 billion and gross domestic product worth $15.5 trillion in 2014, representing 20 percent of the global GDP.
The vast area of the free economic zones
Currently, there are nine priority development territories in eastern Russia: Nadezhinskaya, Khabarovsk, Komsomolsk, Belogorsk, Priamurskaya, Kangalassy, St. Michael, Kamchatka and Bering.
These territories offer a special land use regime, reduced rents, tax privileges, insurance payment benefits, preferential links to infrastructure, and provisions in order to attract investors.
Some 4,400 potential investors from the world's largest manufacturing companies are planning to explore opportunities in these areas, which could create as many as 37,000 jobs.
Currently, there are 10 free economic zones operating in various sectors of Kazakhstan's economy, including in chemicals, petrochemicals, iron and steel, information and communications technology, textiles, logistics, engineering, and other industries.
The development of free economic zones is of significant importance for the county, providing the creation of new jobs, acceleration the development of infrastructure and new technologies, and serves to promote a positive image of Kazakhstan in the world.
There four registered free economic zones in Tajikistan are in Sughd, Dangara, Panj, and Ishkashim.
---
Follow us on Twitter @AzerNewsAz
Related News