Turkmenistan keen on increasing energy supplies to Afghanistan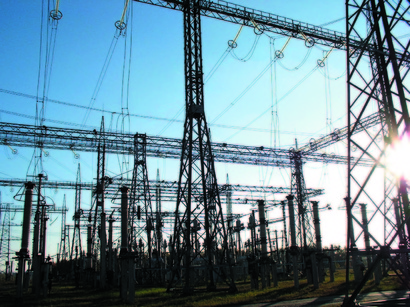 By Vusala Abbasova
Energy-rich Turkmenistan and Afghanistan signed a memorandum of understanding on further developing the cooperation in energy sphere between the countries, according to Turkmenistan's Energy Ministry.
Under the memorandum, the country will increase the volume of electricity export to Afghanistan.
Turkmenistan supplies electric power, as well as liquefied natural gas at preferential prices to Afghanistan.
"Turkmenistan is eager to render real assistance to brotherly Afghan people in creating a peaceful and prosperous life and restoring the socio-economic infrastructure," Turkmenistan's President Gurbanguly Berdimuhammadov said at the recent governmental meeting in Ashgabat.
Electricity sphere is one of the priority areas of partnership between Turkmenistan and Afghanistan, he added.
To implement the plans on increasing energy supplies to the east, Turkmenistan reconstructed the power units of Mary state power plant and a power transmission line of 500 kilovolt was laid from Mary power plant to Turkmenistan's border with Afghanistan.
After the construction of new facilities in Lebap and Mary provinces, the volume of electricity supply will be increased.
Moreover, the country is now preparing for the construction of high-voltage 400 kW overhead power lines to provide electricity from Balkanabat to Aliabad (Iran) and from Mary to Mashhad (Iran).
Turkmenistan plans to increase electricity production to 27.4 billion kilowatt hours by 2020 and bring it to 35.5 billion kilowatt hours by 2030, in accordance with the Concept of Electric Power Industry Development of Turkmenistan for 2013-2020.
Earlier, Turkmenistan reported its plans on creating 14 gas turbine power plants with a total capacity of 3,854 MW in order to increase electricity exports to 6.9 billion kWh by 2020.
The expansion of electricity exports to Iran, Afghanistan, and Turkey will provide the state treasury with a growth of foreign exchange earnings and as a result, will favorably affect economic development of Turkmenistan.
Turkmenistan stands for promoting the effective integration of neighboring Afghanistan into regional and international economic processes by taking concrete actions to restore the Afghan economy and social infrastructure.
The cooperation between the two countries in the transport sector in this aspect is no less important.
The large-scale projects cited by the Turkmen side in particular as the construction of the Turkmenistan-Afghanistan-Pakistan-India (TAPI) gas pipeline launched in 2013 is an illustrative example.
The pipeline to be launched in 2016 will transport natural gas from Turkmenistan to India via Afghanistan and Pakistan, providing solid investment opportunities for domestic and international manufacturers.
Afghanistan would purchase 16 percent of 33 billion cubic meters of Turkmen gas annually within the project and will be entitled to receive a transit fee for the use of its territory from each of the other TAPI gas buyers.
The pipeline would run for nearly 1,735 kilometers, including 735 kilometers across Afghanistan and another 800 kilometers through Pakistan.
The construction of the line to Andhoya located in the territory of Afghanistan will carry out by Turkmen side.
---
Follow us on Twitter @AzerNewsAz