PM's resignation not to delay Kyrgyzstan's integration into EEU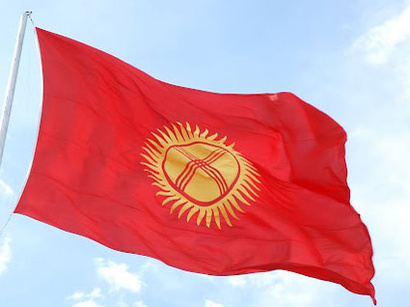 By Sara Rajabova
Kyrgyz Prime Minister Joomart Otorbaev's resignation has sparked speculations that the country's integration into the Eurasian Economic Union will be delayed.
Though there were some rumors about his resignation at the end of last year, it was assumed that Otorbaev would remain in his position until May 8, the date scheduled for the signing of documents confirming Kyrgyztan's membership in the EEU.
Kyrgyzstan has signed an accession agreement to join the Russian-led Eurasia EEU last December, aiming to join the organization in May 2015.
Jyldyzkan Joldoshova, the leader of the Ata-Jurt parliamentary faction blamed Otorbayev for leaving his post before Kyrgyzstan could officially join the EEU, Kyrgyz media reported.
The change of government before such an important event for the country is not the right move, according to her.
However, Kyrgyz Economy Ministry said the resignation of Otorbayev will not delay the signing of the documents on Kyrgyzstan's membership in the EEU, Sputnik news agency reported.
Kyrgyzstan and the Eurasian Economic Commission's intention on the country's joining the union remain in force, the ministry said.
"This intention is proved by the visit of Economy Minister Temir Sariev to Moscow to attend the meeting of the Eurasian Economic Commission committee to discuss some documents necessary for Kyrgyzstan's integration to the EEU," the ministry said.
The Kyrgyz government, however, did not clarify who will sign the official documents should a new parliament not be formed by May 8.
The Eurasian Customs Union has been formed by Russia, Belarus and Kazakhstan in 2010. The transition of the ECU into the EEU began in January 2015. On January 1, the treaty between the presidents of Russia, Kazakhstan and Belarus authorizing the EEU went into effect. The EEU aims at promoting free movement of goods, capital, and people between all member states.
Otorbaev announced his resignation after he presented a report on the activity of the government for 2014 in a parliament session on April 23.
Kyrgyz President Almazbek Atambayev signed a decree accepting the resignation of the country's prime minister on April 24.
The government is now deemed resigned too. Next week, the parliamentary majority coalition will begin to choose a candidate. It will have two weeks to make a decision.
--
Sara Rajabova is AzerNews' staff journalist, follow her on Twitter: @SaraRajabova

Follow us on Twitter @AzerNewsAz