China to construct oil refinery in Tajikistan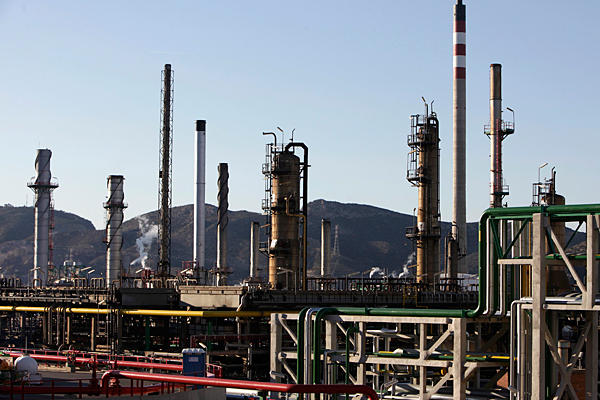 By Sara Rajabova
Chinese investors will begin direct construction of enterprises for oil refining in the free economic zone in the south of the Tajikistan in the coming days.
China's Dong Ying Heli Investment and Development Co. Ltd will start construction of an oil refinery in the Danghara free economic zone, Avesta news agency reported.
Safarali Taifurov, deputy director of the Danghara FEZ said the Chinese side have completed design and excavation works and fenced the territory of the future refinery.
The investor has purchased German, Italian, and Chinese equipment worth $25 million, and is working on its delivery to Tajikistan.
The first production unit of the refinery is expected to be commissioned by late 2015.
Tajikistan currently relies on imports, mainly from Russia, to meet domestic need for fuel.
Last October, Tajikistan's parliament ratified an investment agreement between Tajikistan and Dong Ying Heli Investment and Development Co. Ltd on the construction of an oil refinery in the Danghara FEZ.
The State Committee of Investment and State Property Management of Tajikistan said the Chinese company will construct the refinery producing the Euro-3 standard gasoline and diesel fuel.
The project consists of two stages. In the first stage, worth over $160 million, the refinery's capacity will be 500 thousand tons of crude oil per year and in the second stage, worth over $300 million, it will reach 1.2 million tons.
The Chinese company already signed contracts with partners in Afghanistan, Kazakhstan and Russia on the delivery of crude oil to the Danghara oil refinery. Construction is expected to be completed by the end of 2018.
Currently, there are four free economic zones in Tajikistan — Sughd, Panj, Danghara, and Ishkoshim, which provide preferential terms for economic, financial, trade, information, and other activities for investors. The FEZs offer incentives to investors, including preferences on taxation and customs procedures.
--
Sara Rajabova is AzerNews' staff journalist, follow her on Twitter: @SaraRajabova

Follow us on Twitter @AzerNewsAz