23 September 2014 14:30 (UTC+04:00)
1 667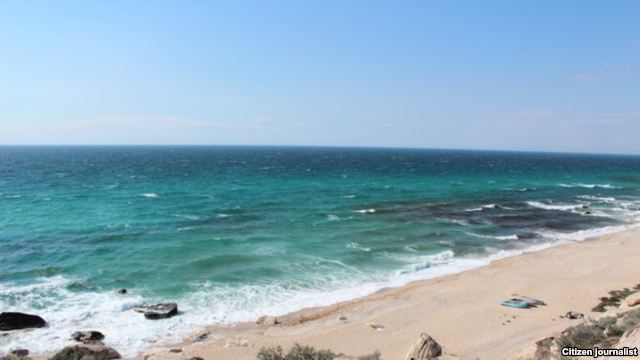 By Nigar Orujova
Russian Prime Minister Dmitry Medvedev has approved the signing of the International Agreement on the conservation and sustainable use of marine biological resources of the Caspian Sea, Interfax reports.
Now Russian Agriculture Ministry is expected to sign the agreement on behalf of Moscow.
The agreement was prepared in accordance with the arrangements laid down in the protocol decision of presidents of Azerbaijan, Iran, Kazakhstan, Russia and Turkmenistan after the third Caspian Summit, held in Baku in November 2010.
"The agreement is aimed on preserving and sustainable exploitation of marine biological resources of the Caspian Sea, including the shared water biological resources," the Russian government said.
It is noted that to achieve the purposes of the agreement, the parties has set up a special commission on the conservation, sustainable use of marine biological resources and management of shared stocks.
The Caspian Sea littoral states signed Tehran Convention for the Protection of Marine Environment of the Caspian Sea, in November 2003.
The convention was the first legally binding regional agreement signed by all the five Caspian littoral states, laying out general requirements and an institutional mechanism for environmental protection in the resource-rich Caspian region.
The Caspian Sea, home to about 141 fish species, awaits a solution for its ecological problems.
Experts believe that some of the causes of pollution in the Caspian Sea are as follows; the development of hydrocarbon reserves in the sea and its surrounding areas, high density of population and industry in the adjacent areas, intensive agricultural development in valleys which have rivers flowing into them, and being a closed basin.
It should be noted, that Astrakhan will host the fourth Caspian summit on September 29.
The Russian president's special envoy for the delimitation and demarcation of Russia's borders with the CIS countries Igor Bratchikov hopes that the Caspian countries will be able to sign a document on the Caspian Sea status in the foreseeable future, RIA Novosti reported.

"We hope that in the foreseeable future, such a convention will be signed," he said.
Bratchikov said huge progresses will be made on the Caspian Sea status at Astrakhan meeting.

"I am sure a significant action will be made towards reaching an agreement on the convention, he said. "It will allow us to really accomplish the mission. But it does not mean that the next meeting of leaders must be necessarily attached to the working out of the convention."

In particular, he expressed hope that it will be possible to advance in the Caspian Sea delimitation at the Astrakhan Summit.
The legal status of the sea is still a matter of discussion between the littoral states.
While Azerbaijan, Kazakhstan, and Russia agreed on the delimitation of the sea in early 2000, the other littoral states -Turkmenistan and Iran- have not yet reached a consensus.
Related News