12 May 2014 11:40 (UTC+04:00)
1 075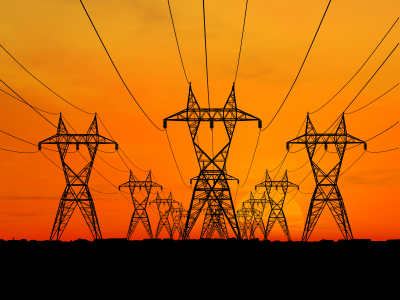 A new thermal power plant constructed by the Turkish "Çalik Enerji Sanayi ve Ticaret A.S" plant with the capacity of 149.2 megawatts was commissioned in the Serdarabat district of Turkmenistan's Lebap province, the Turkmen Energy Ministry reported.
The report noted that the commissioning of the new TPP will increase the export of electricity to Afghanistan.
Three gas turbines of General Electric (USA) production with the capacity of exceeding 49 megawatts have been installed in the power plant.
"These aggregates are used for the first time in Turkmenistan, and their power will be running throughout the day to produce about 3.6 million kilowatt per hour of electricity. This will fully meet the electricity needs of Lebap province of Turkmenistan," the report noted.
The surplus of produced electricity of the TPP will be exported through high-voltage transmission lines to Afghanistan.
Turkmenistan's plans include the construction of new power lines, which will increase the export of electricity to neighboring countries.
Earlier, in February, 2014, President Gurbangulu Berdimuhamedov said that Turkmenistan is ready to consider proposals to increase the supply of its electricity to Afghanistan.
Electricity is one of the leading branches of Turkmenistan's economy. At present, the work on expanding exports to Iran and Turkey is underway. The possibilities of its transportation to Tajikistan, Kazakhstan, Pakistan and Caucasian countries are being studied.
Turkmenistan plans to increase the volume of electricity generation to 27.4 billion kilowatt per hour by 2020 and to 35.5 billion kilowatt per hour by 2030.
Related News