Three soldiers killed in Pakistan suicide bombing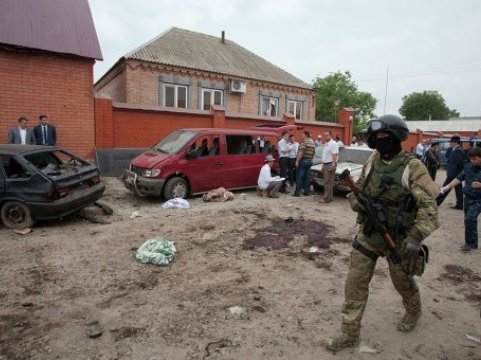 Officials in Pakistan say at least three soldiers have been killed and nine more wounded in a suicide bombing, Radio Liberty reported.

The attack occurred in northwestern Pakistan, near the Afghanistan border.

Officials said a vehicle with two men inside drove to the gate of an army base in Wana, the headquarters of the South Waziristan tribal district.

Officials said the vehicle blew up after soldiers opened fire on it and that it did not succeed in entering the camp.

In an earlier suicide attack in Wana on November 29, senior Taliban leader Mullah Nazir was injured and six other people were killed.

Pakistani government forces launched a large ground offensive against Islamic militants in South Waziristan in 2009, but the region still sees periodic attacks.