FM: U.S. sanctions will not achieve their goals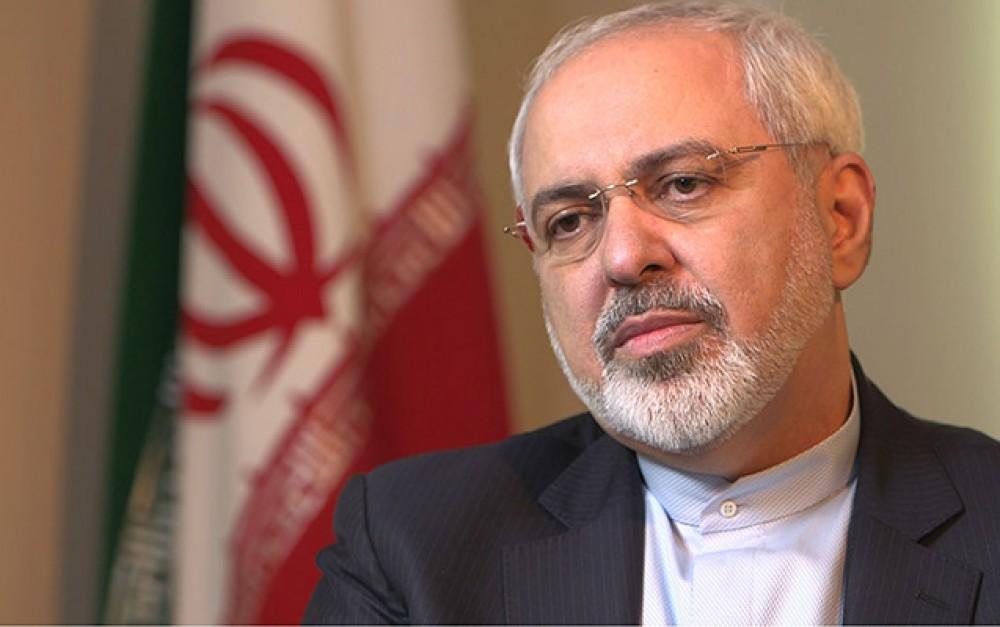 By Abdul Kerimkhanov
The U.S. will not achieve its goals by imposing new sanctions against Iran, nothing new will happen because of them, Iranian Foreign Minister Mohammad Javad Zarif said.
Mohammad Javad Zarif upon arrival to Istanbul, where the trilateral meeting of the foreign ministers of Iran, Turkey and Azerbaijan took place, said that Washington's sanctions against Tehran would not achieve their economic and political goals.
U.S. President Donald Trump announced in May that Washington was withdrawing from an agreement on a nuclear program with Iran. Trump also reported on the restoration of all sanctions against Iran, including secondary ones, that is, in relation to other countries doing business with Iran. The United States re-introduced part of the sanctions against Iran on August 7. More substantial sanctions that will cover oil exports are expected from the beginning of November.
Zarif believes that the second stage of the American sanctions, rather, will have a psychological effect. Before the sanctions come into force at the beginning of November, the EU mechanism on settlements with Iran will already begin to operate.
The remaining members of the "six" international mediators (Russia, Britain, China, France, Germany) opposed the U.S. decision on Iran. The remaining states in the nuclear deal are developing measures that will protect the company from U.S. sanctions for cooperation with Iran.
The EU does not recognize the reintroduction of U.S. sanctions and does not allow European companies to implement them, but companies in the EU still de facto turn off business with Iran, fearing U.S. secondary sanctions. Washington announced its goal to bring oil exports from Iran to zero.
Zarif expressed the hope that as a result of the implementation of a special EU mechanism for settlements with Iran, the U.S. will still be isolated in the international community.
He noted that apart from some regional states, no country supports Washington's actions against Iran.
Economic sanctions against Iran are a system of economic sanctions (discriminatory trade restrictions) imposed by U.S. government on Iran. Associated with missile and nuclear programs being developed in Iran.
After Iran made concessions on the nuclear program, in 2016 the U.S. authorities announced the release of sanctions from 59 individuals (citizens of Iran and other countries), 385 enterprises, 77 planes and 227 ships.
In 2018, the Trump administration restored sanctions against Iran.
From August 7, 2018, the updated Blocking Statute enters into force in the EU, the provisions of which are aimed at protecting European companies from the influence of U.S. extraterritorial sanctions.
---
Follow us on Twitter @AzerNewsAz