Iran, Switzerland Presidents hold private talks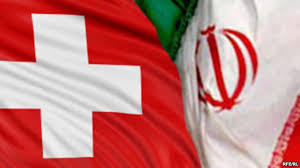 The Presidents of the Islamic Republic of Iran and Swiss Confederation Monday night discussed ways of expanding relations between the two countries in all areas of mutual interest, IRNA reported.
In his private meeting with Swiss President Alain Berset, Iranian President Hassan Rouhani said there are no obstacles to promotion of Tehran-Bern ties and both countries are determined to make further use of existing capacities in line with their bilateral cooperation.
Iran and Switzerland have always enjoyed friendly relations, something that has laid the groundwork for broadening of bilateral ties in various arenas, Rouhani said, calling for more efforts to be made in this respect.
Terming the nuclear deal Iran struck with world powers in 2015, known as the Joint Comprehensive Plan of Action (JCPOA) as a multilateral and international pact, Rouhani said the United States by unilaterally withdrawing from the deal showed that it had no respect for its international commitments.
Urging the need for both countries to hold more consultations on major regional and international issues, the Iranian president said the Islamic Republic has never initiated tension in the region and its foreign policy is based on cooperation and friendship with its neighbors.
In turn, the Swish president termed Tehran-Bern relations as good and growing in various sectors such as scientific cooperation and implementation of joint projects.
Voicing Switzerland's support for the JCPOA, President Berset said the deal has been signed after long negotiations and endorsed by the United Nations Security Council and therefore all countries should try to preserve it.
Rouhani arrived in Zurich at the head of a high ranking political and economic delegation Monday evening on an official visit at the invitation of his Swiss counterpart.
The private talks between the two presidents began soon after Rouhani and his companions were officially greeted at the Zurich international airport by President Berset.
The high ranking Iranian and Swiss delegations are scheduled to hold talks and sign several documents Tuesday.
--
Follow us on Twitter @AzerNewsAz