Turkish forces kill 4 PKK terrorists in southeast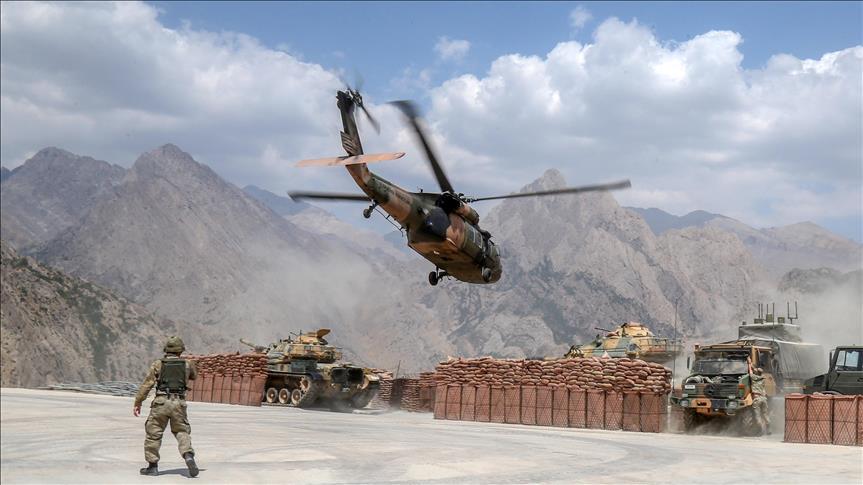 The Turkish military has killed four PKK terrorists in the southeastern Sirnak province on September 8.
The Sirnak Governor's Office reported that, after an unmanned air vehicle located five terrorists in the Guclukonak district, attack helicopters were sent to the area, Anadoly Agency reported.
The air forces killed four of the five terrorists during the ongoing operation in the early hours of Friday.
The PKK -- listed as a terrorist organization by Turkey, the U.S. and EU -- resumed its armed campaign against Turkey in July 2015. Since then, it has been responsible for the deaths of more than 1,200 Turkish security personnel and civilians.
---
Follow us on Twitter @AzerNewsAz