Sanctions push Iran develop tailored Android app stores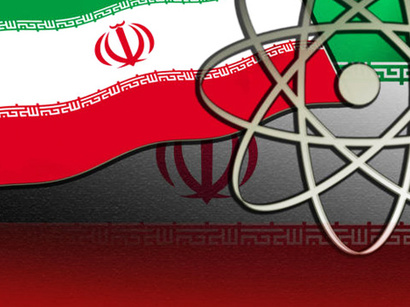 By Trend
There is no doubt that the International sanctions, imposed against Iran due to its disputed nuclear program crippled Iran's economy in the past several years, but it also had certain advantages for Iranian entrepreneurs in the IT sector.
Due to lack of dominant international companies, Iranian entrepreneurs started to develop local versions for popular and useful global mobile and computer applications.
The international sanctions brought an extraordinary opportunity to some Iranian startups to dominate Iran's big app market. Domestic Android app store is one of them.
According to the latest statistics released by Iran's ICT ministry there are almost 41 million smartphone users. The ICT minister recently announced that iOS devices have an 11 percent share in Iranian market. There are some estimates that some 5 percent of the market belongs to Windows Phones. So, Android devices are dominant in Iran's market with an estimated 84 percent share or over 34 million devices.
By tightening the US sanctions against Iran, many international communications technology companies including Google stopped providing their services to Iranians. Google Play Store (where you can purchase music, books, and Android apps) was among the services blocked for Iranian users.
So there was a lucrative opportunity for domestic startups to meet the needs of the massive number of domestic Android users.
Once Google decided to remove the certain bans in 2013, the Iranian market was already dominated by domestic startups such as Cafe Bazaar, Myket, Cando, etc, which took over the market once Google Play was gone.
A deep look inside Iran's Android store market
The largest local app store in Iran is Cafe Bazaar, which has a cracking monopoly in the market. Café Bazaar was launched 5 years ago by a number of Tehran's Sharif university graduates or students when Google Play stopped its services to Iranians due to sanctions. Based on the Cafe Bazaar's latest annual report and the updated data (June 21, 2017), there are over 34 million active installs of the Cafe Bazaar app, 98 percent of which are in Iran.
By March 20, 2017 there were 33 million Cafe Bazaar active installs and a total of 111,600 apps on Cafe Bazaar store.
According to the Cafe Bazaar data, there are around 40 installed apps and games on every user's device, on average.
Cafe Bazaar is followed by Iranapps with some 10 million active users, and a total of 160,000 apps on its store. According to the company's data, at least 27,000 developers have published their apps on Iranapps store.
Another local Android store, Myket which shared its data with Trend, says that they share over 8 million active installs from the market.
Other smaller Android app store platforms such as Candoo and ParsHub, did not respond to Trend's requests for information.
As previously mentioned, Google Play is now available for Iranian users following the easing of sanctions, something that may endanger the Iranian startups share, which took control of the Android market under the sanctions.
Amir Haghighat, a representative of Cafe Bazaar, believes that Google Play is still a main competitor due to it's wider range of published contents with less limitations.
"Cafe bazaar is, however, endeavoring to maintain sustainable competitive advantages by providing better localized, customized, innovative and tailored services to its users in the region," Haghighat told Trend.
He added that Cafe Bazaar has gained enduring advantages over Google Play by establishing a high reputation as the leading local Android market which provides wide-ranging services.
"Most apps and games are either developed in Iran or localized and supported in Farsi for our users' convenience. Users and developers enjoy a 24/7 support via phone, emails and in-app forms," Haghighat said.
"Iranian Customers can also pay for their apps or use in-app purchase services easily since we have implemented several easy-to-use payment methods," he added.
Payment system is a key point, as Iranians without any international payment services (because of sanctions) are only able to download free apps from the Google Play.
Sepehr Khadem, Head of Myket's Marketing office also believes that Google Play presence in Iran's market is a "big threat" for Iranian startups but also confirms that Google is facing serious challenges to compete with Iranian firms due to payment problems for Iranian users and developers.
It also should compete with Iranian firms which provide tailored services for domestic users, Khadem said.
However, he added that some Iranians use Gift Cards to make purchases from the Google Play store.
Gift cards, are prepaid cards that work as a credit. There are many businesses in Iran that sell gift cards online, another business developed under the sanctions.
There are lots of gift cards all over the Internet, ranging from Google Play, iTunes, Spotify, Playstation Network (PSN), Amazon, Xbox Live Gold Membership, Steam and WebMoney to Visa and Master Cards.
Khadem said that it is hard for Google to compete with local Iranian services on the Android platform, but the company has the capability to handle the obstacles, in order to enter the Iranian market.
"But there is another important question? Is Iranian market attractive enough for Google?," Khadem argued.
The Iranian startups also have an eye to foreign markets in particular in the region.
Cafe Bazaar has already expanded its activity to Farsi speaking countries, mainly in Afghanistan.
"Our main focus, at the moment, is on Farsi speaking users, no matter where they live. Although Cafe Bazaar does not provide any local payment services or special feature to users outside Iran," Haghighat said told Trend, adding that there are users from Iraq, USA and Turkey who have Cafe Bazaar app on their devices.
Myket is also planning to find a footprint in the regional markets. The platform is already offering applications in Arabic, Azerbaijani, Dari and Kurdish languages.
While responding to a question about the main restrictions against the app market entrepreneurs in Iran, Haghighat referred to ambiguity in laws and regulations about hosting and app stores. However he added that it is not so unusual due to the new nature of the industry.
Besides that, international barriers ahead of project development in international dimensions is a main problem for Iranian developers, Khadem said, adding that low Internet speed and penetration rate in Iran are the other obstacles.
Commenting on the future of the Iran's app market, Haghighat said that mobile app industry has been expanded dramatically over the last few years as well as the noticeable growth in the number of Iranian developers and publishers. Many big companies have already developed apps or shown interest in doing so.
He added that total developers' revenue from Cafe Bazaar platform reach to over 1000 billion Rials (each USD makes 33,000 rials) by the end of last Iranian fiscal year (March 2017).
Khadem, for his turn, believes that once the barriers for presence of Iranian developers in international market is removed then there is hope that the development rate of application market in Iran will accelerate, given the fact that Iran's application industry is growing amid the severe economic stagnation in the country.
---
Follow us on Twitter @AzerNewsAz