Hafiz Pashayev's book presented in Rome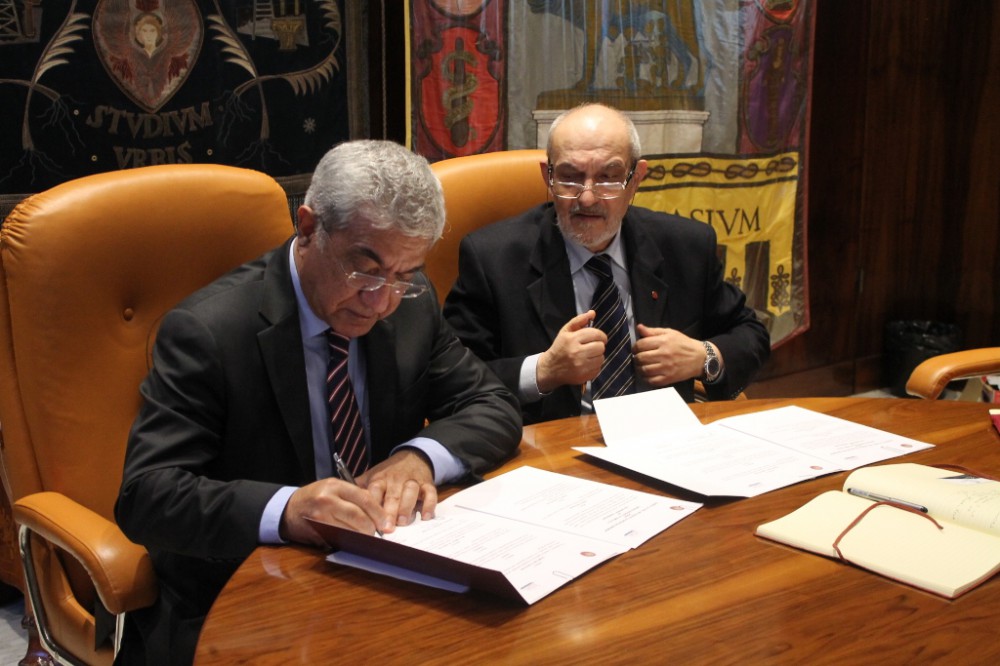 "Manifesto of an Ambassador" book by Azerbaijani Deputy Foreign Minister, rector of ADA University Hafiz Pashayev has been presented in Rome. The Italian language book was published by Sandro Teti publishing house.
The presentation ceremony took place as part of "The history and future of the Azerbaijani diplomacy" conference, co-organized by the Azerbaijani embassy and the Italian Society for International Organizations (SIOI).
The event participants included diplomats, public figures, representatives of the political, scientific circles and media, as well as Azerbaijani students studying in Rome.
In his remarks, moderator of the conference, head of the Sandro Teti publishing house Sandro Teti expressed his gratitude to the author of the book, which, he said, reflects all peculiarities of the Azerbaijani diplomacy.
President of SIOI, former Italian FM Franco Frattini stressed the significance of the book in terms of informing Italian readers about the Azerbaijani diplomacy.
Pashayev highlighted the history of the book "Manifesto of an Ambassador", saying that apart from true facts, he writes in the book about his inner feelings and thoughts.
Analyzing the political view in the South Caucasus region, Pashayev described Armenia-Azerbaijan Nagorno-Karabakh conflict as a key factor hindering unity and development in the region.
Author of the book's preface, Director of NATO Defense College Foundation, analyst Alessandro Politi noted that the book is of great interest not only from a a political and historical point of view, but also in terms of reflecting the vital points.
The trip also saw Hafiz Pashayev visit La Sapienza University where he and vice rector Antonello Biagini signed an agreement on cultural and scientific cooperation between La Sapienza University and ADA University, Azertac state news agency reported.
---
Follow us on Twitter @AzerNewsAz