Azerbaijani students visit Japan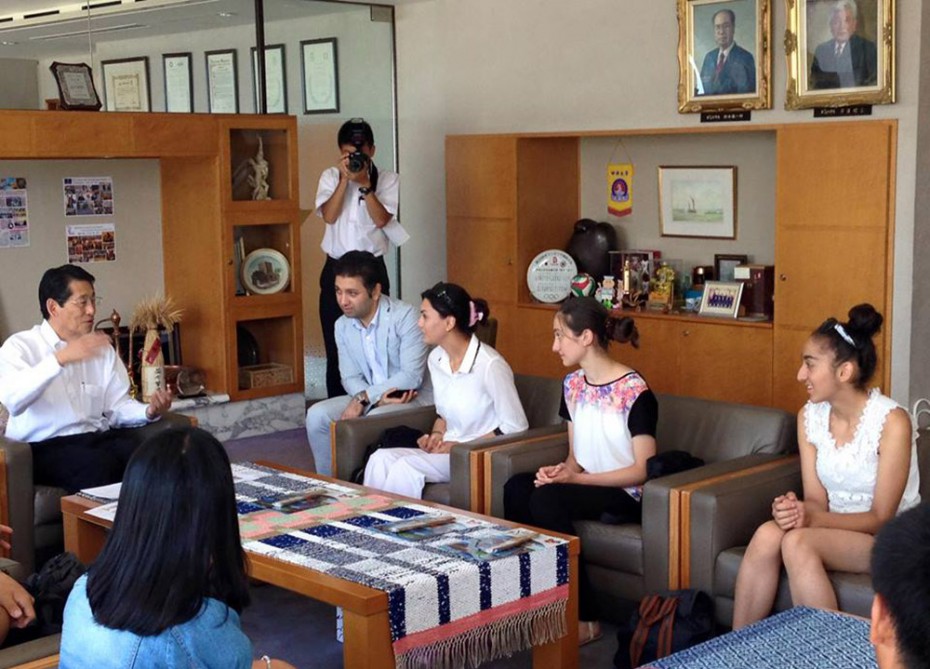 A group of students from the Azerbaijani city of Ismayilli have visited Japan. The visit took place under the agreement on friendship exchange between Ismayilli and Japanese Ito cities.
The Azerbaijani students met deputies of Ito mayor Katsuya Sato and Hara Takashi. The meeting was also attended by 3rd secretary of Azerbaijan`s embassy to Japan Fuad Baghirov and head of the group, English language teacher at Ismayilli city secondary school No.1 Aytakin Ahmadova.
The Ito mayor`s deputies hailed relations between Japan and Azerbaijan. They noted the visit of students from Ismayilli to Ito city was an example for other regions of the two countries.
AzerTac state news agency reported
---
Follow us on Twitter @AzerNewsAz