Ebola posing no threat to Azerbaijan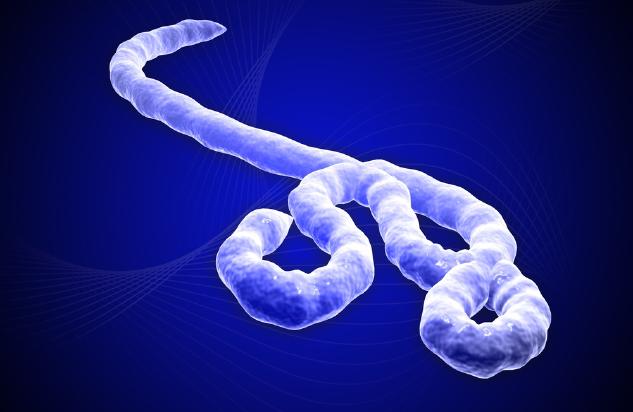 By Nigar Orujova
Ebola virus which has sounded the alarm across the world does not pose a serious threat to Azerbaijan, specialists believe.
"The problem of the Ebola virus poses no serious threat to Azerbaijan," Department Head of the Epidemiology of Infectious and Special Dangerous Infectious Diseases of the Republican Anti-Plague Station, Rita Ismayilova said.
The World Health Organization raised the Ebola death toll to 1,069 on August 13, as the virus is spreading through the West African countries.
There is currently no known cure for Ebola, which is a form of hemorrhagic fever with diarrhea, vomiting and bleeding as its symptoms.
The Ebola virus spreads through direct contact with infected blood, feces or sweat. It can also be spread through sexual contact or the unprotected handling of contaminated corpses.
Ebola remains one of the world's most virulent diseases, which kills between 25 to 90 percent of those who get infected.
Ismayilova said the climatic conditions plays a significant role in the spread of the Ebola virus, and climate of Azerbaijan is not appropriate for spreading of the virus.
The virus infection is mainly recorded in African countries, she said. "The virus can penetrate in other countries with already infected man."
"Viremic people with Ebola die quickly. So, he or she can't infect others foreigners and no such case has been recorded yet," she said.
She also pointed out that the mortality rate among infected people is very high. "In order to protect from infection, personal hygiene should be observed."
Ismayilova stressed that all activities in this field are regulated on the recommendations of WHO. If a case of infection is detected, all measures will be taken in accordance with WHO recommendations.
All the necessary preparatory works have been undertaken in Azerbaijan, Head of the Sanitary-Epidemiological Sector of the Health Ministry, Victor Gasimov said earlier. "Appropriate action will be taken if any questionable situation occurs."
"No country including Azerbaijan is immune to the Ebola virus," he added.
Director of the State Veterinary Service Siyala Rustamova assured that animals that were founded to have been infected with the Ebola virus are not imported in Azerbaijan. She noted that gorillas and bonobos that, according to scientists, are among the carriers of the virus are not imported in Azerbaijan.
Deputy Director of the Republican Anti-Plague Station, Shair Gurbanov believes that there is no danger of spreading of the disease in Azerbaijan.
However, he stressed this can be guaranteed only if the citizens of Azerbaijan refuse travelling to countries where the virus is widespread. Gurbanov added that there is no trading between Azerbaijan and these countries.
Caucasian Muslims Board has also warned people who are going to perform Hajj this September about different viruses, including Ebola. It called on them to avoid contact with people from regions where the virus is spread and to use only their own personal properties and medical masks in crowded areas.
Earlier, it was reported that one of the foreign tourists with Ebola virus arrived at Istanbul's Ataturk Airport.
The outbreak began in West Africa in the winter of 2014. The total number of documented cases has reached 1,975.
Countries with outbreak of Ebola virus take emergency measures to combat the spread of this deadly disease. The governments of Liberia, Sierra Leone, Guinea, Nigeria and some other African countries have already implemented an emergency state that was imposed for 90 days.
WHO has not yet called for completely closure of the borders or restricting international travel and trade of the countries with an epidemic of Ebola, but everyone who travels there should be provided with full information about the disease.
European countries have also raised the level of attention. The first European infected by a strain of Ebola, Spanish priest Miguel Pajares, died in hospital after being airlifted from Liberia.