7 August 2014 09:01 (UTC+04:00)
1 553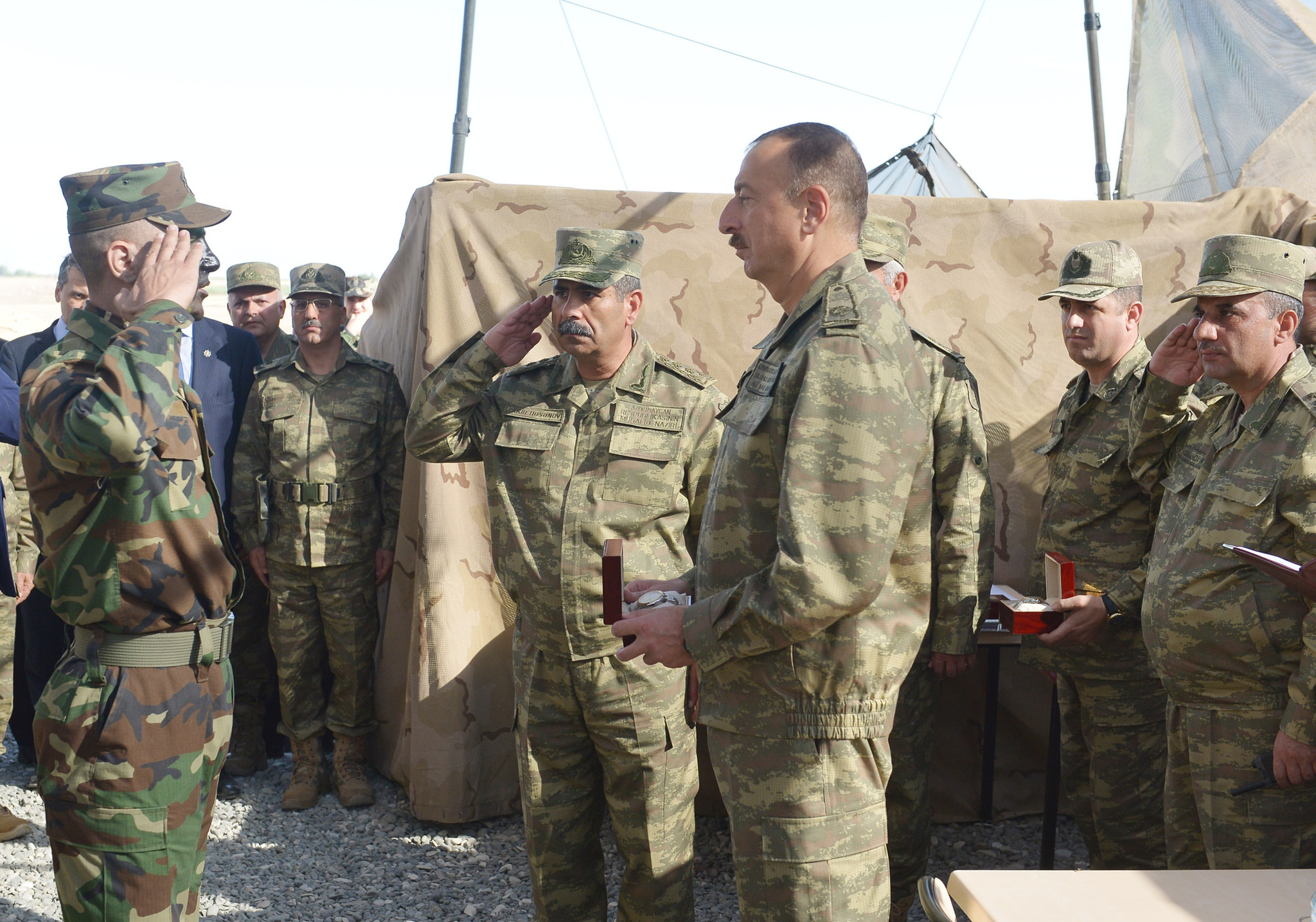 By Sara Rajabova
Azerbaijani President Ilham Aliyev visited the Agdam region located near the contact line of Armenian-Azerbaijani troops, following the recent fighting on the frontline, on August 6.
Initially, President Aliyev, who is the Supreme Commander of the Armed Forces, visited one of the military units in the Agdam region.
Defense Minister, Colonel-General Zakir Hasanov gave a report to President Aliyev and informed about the current military situation.
Then, President Aliyev presented mementos to a group of distinguished servicemen.
Later, an operational meeting was held with the participation of President Aliyev and the president was informed about the general situation on the frontline.
Commander-in-Chief Ilham Aliyev gave relevant instructions.
Also, President Aliyev has attended the opening of a new settlement for 632 IDP families in Agdam.
Deputy Prime Minister, Chairman of the State Committee for Refugee and IDP Affairs Ali Hasanov informed President Aliyev that the settlement covered an area of 70 hectares.
It has 632 houses, a 440-seat school building, a 50-seat kindergarten, an office building, a medical facility, a club, a community center and a post office. Some 632 families or 3,100 Agdam residents, who live in hard conditions in dugouts and huts built of reed and air bricks on a territory named "Dord Yol" in Agdam, will be resettled to the new residential area. The settlement has 50 one-room, 296 two-room, 242 three-room and 44 four-room apartments. The construction work, which began this February, has been completed with good quality.
President Aliyev then visited a 50-seat kindergarten and a 440-seat school building. The head of state watched the Chovgan game in the school courtyard.
The president also reviewed a master plan of the settlement in the lobby of the school and a computer room.
The head of state then met with representatives of the local public. President Aliyev addressed local residents.
Later, the president has reviewed the progress of construction of the Heydar Aliyev park in the city of Barda.
A new park and boulevard complex is being laid out in rapidly modernizing Barda in line with the overall development rate of the country. The complex will be one of the largest culture and recreation centers in the country`s districts. President Ilham Aliyev gave recommendations and instructions over the construction of the park and boulevard complex.
Related News