Grandiose fireworks scheduled for Republic Day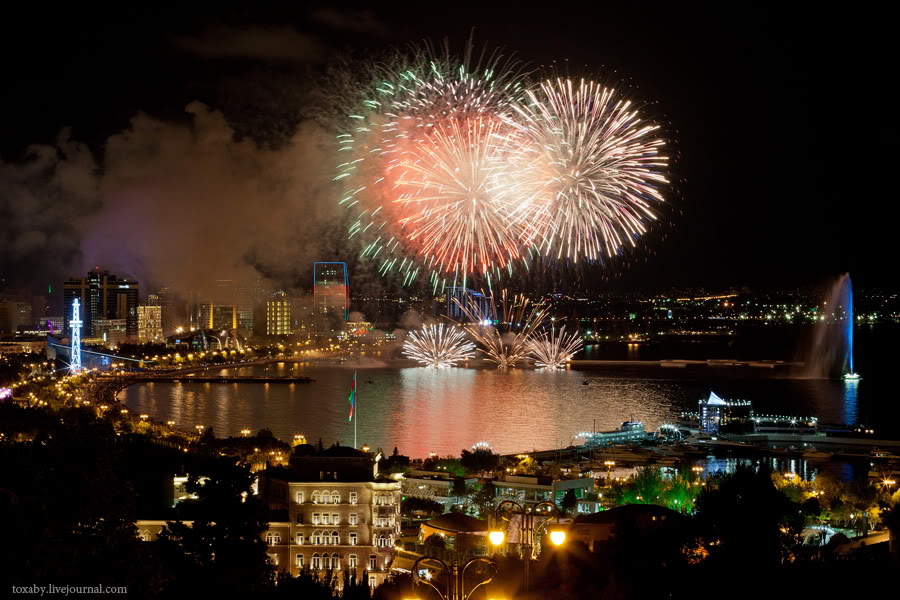 By Sara Rajabova
A concert and grandiose fireworks will be organized in Baku on May 28 on the occasion of the Republic Day.
The Baku City Executive Power will organize celebrations in the Azerbaijani capital on the Republic Day. On this day, the concert with the participation of local artists will begin at 21:00 and fireworks display at 23:00 o'clock next to the Clock Tower at the Baku Boulevard.
Also, Baku Garrison's staff will march along 10 routes in the capital city.
The establishment on 28 May 1918 of the Azerbaijan Democratic Republic (ADR) went down in the chronicles of our nation as a great and historic event. In just 23 months of existence, the ADR, which set the goal of building an independent, free and democratic republic, managed to return national consciousness to our people and demonstrated that it is able to determine its destiny itself.
As can be seen from the "Declaration of Independence" adopted in Tbilisi on 28 May 1918, this great date further strengthened the desire of the Azerbaijani people for independence. Azerbaijan, which restored its independence in the late 20th century, managed to maintain its sovereignty.
Azerbaijani nation celebrate this glorious date, 28 May when the Azerbaijan Democratic Republic was established, as the Day of the Republic.